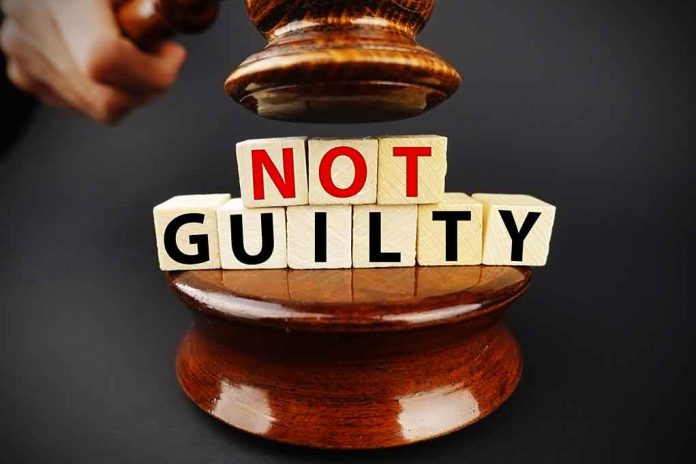 Steele Dossier Source Gets Acquitted After Lying Accusations
(USNewsBreak.com) – The investigation into the Russian collusion debacle under the supervision of special counsel John Durham just wrapped up its latest case. His third attempt at holding individuals responsible for the discredited Steele dossier and probe into whether former President Donald Trump used Russia's help to win the election in 2016 ended with the acquittal of Igor Danchenko. The results marked a second major blow for the attorney, who lost in a previous trial in May against former Clinton attorney Michael Sussmann.
Case Background
The Department of Justice indicted Danchenko on November 3, 2021. The Russian citizen, who now lives in the United States, had worked as a paid informant for the agency, providing details about the sources used to put together the Steele dossier. Durham alleged the defendant had lied to FBI agents, resulting in the five charges against him.
The Trial and Verdict
Danchenko reportedly told agents he never had communications with Sergei Millian, a Democratic-party-linked executive who provided information in the dossier. However, the prosecution claimed he lied about this. Durham took control, arguing the majority of the case.
The defense didn't call any witnesses, and Danchenko didn't take the stand. Counsel argued the case against the man was political and held no water. They upheld that their client did not speak with Millian, and there was no evidence to prove otherwise.
On October 14, the judge threw out one of the charges for lack of evidence. Then, the jury, which deliberated for about nine hours, returned not guilty judgments on all the remaining charges on October 18.
After the Verdict
Danchenko remained rather stoic as the jury read its ruling, according to AP News. But he did look at his wife, who was crying, and showed some emotion hugging his attorneys after the conclusion of the case. Attorney Stuart Sears spoke to reporters on his behalf, saying the defense team believed in their client's innocence and was pleased the jury saw through the politically charged prosecution.
Durham released a statement after the conclusion of the trial. He expressed regret over the outcome but thanked the jury and his legal team for their efforts during the case and trial.
The Danchenko case was the last of three criminal cases brought forth by Durham's investigation. His prosecution of Sussmann for the same charges of lying to the FBI also ended with an acquittal and a statement from Durham that was similar to the one he gave after Danchenko's verdict. The only other charges, brought against Kevin Clinesmith, resulted in a guilty plea and probation.
Copyright 2022, USNewsBreak.com