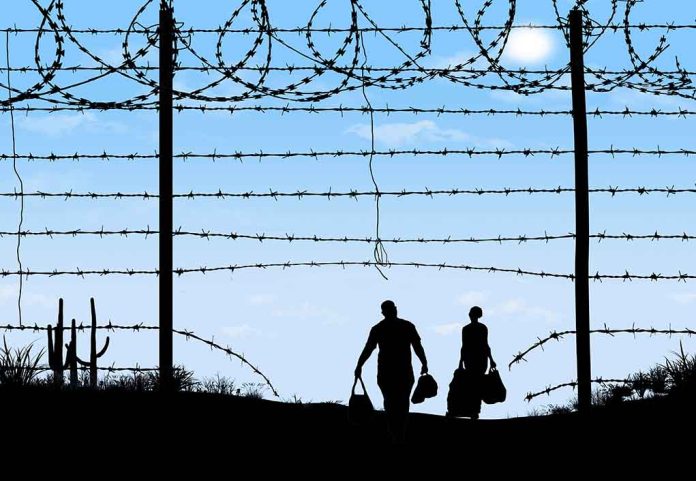 (USNewsBreak.com) – The ending of Title 42 by the CDC has caused a divide in the country and Congress. The Republicans have stood against the decision, but they also gained the support of 10 Democrats. The policy, enacted under the Trump administration, allows for the quick deportation of illegal immigrants and blocks their asylum requests.
Ten Dems flip on Biden, join GOP in opposing plan to end title 42 https://t.co/frAIry89BU

— MSN (@MSN) April 19, 2022
Fox News spoke with Senator Mark Kelly (D-AZ), who pointed to the crisis at the border requiring harsher tactics. He claimed the White House has no plan to tackle the issue, which he feels will continue to get worse.
In addition to Kelly, Senator Gary Peters (D-MI) spoke out to reporters, including Politico, about his opposition. The senator said there must be a viable plan in place before lifting any restrictions.
During an interview on CBS News' Face the Nation, Senator Chris Coons (D-DE) said he hopes the CDC reconsiders suspending Title 42 in light of rising COVID-19 infection rates in some areas. Others supporting keeping the measure in place, at least for the time being, include Democratic Senators Kyrsten Sinema (AZ), Maggie Hassan (NH), Raphael Warnock (GA), Catherine Cortez Masto (NV), Joe Manchin (WV), and Jon Tester (MT). Also, Representative Henry Cuellar (D-TX) is joining the opposition.
Kelly, Hassan, Manchin, Sinema, and Tester created a bill to stop the suspension of Title 42. It would seek an extension of at least 60 days before the end of the policy.
White House Press Secretary Jen Psaki claimed this week that Congress would need to act to keep Title 42 in place.
Copyright 2022, USNewsBreak.com