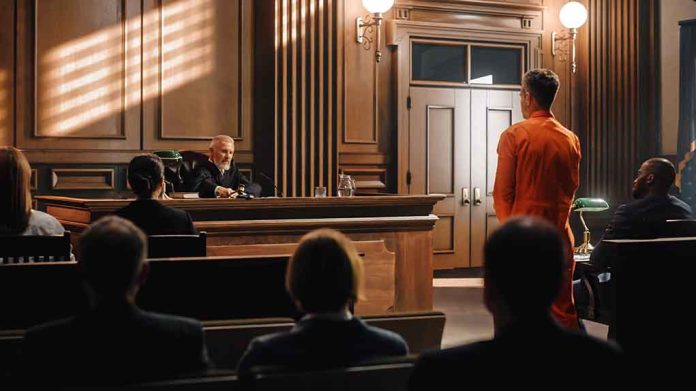 Man Convicted of Trying To Traffic Women Confesses to More Crimes
(USNewsBreak.com) – Andrew Frey pleaded guilty in federal court on September 27 on charges of being a felon in possession of a firearm and obstruction of justice. He found himself in this situation after his conviction on September 20 for attempted kidnapping and attempted sex trafficking. Now, the man could spend 15 years to life in prison.
Long Island husband, father convicted of attempted sex trafficking pleads guilty to other crimes https://t.co/RhbyzbU5eZ

— Fox News (@FoxNews) September 28, 2022
The married 56-year-old from Coram, New York, worked as an airplane parts manufacturer worker, and those who knew him say he was very active in his church. According to a New York Post article from 2019, neighbors and family expressed surprise and disbelief at his arrest. One neighbor, Alex Goldberg, had called it "shocking and concerning," while Frey's brother told the NY Post that the man was "a good father for many." But jurors in court learned the man had a dark side.
Prosecutors showed Frey tried to kidnap two female sex workers, one in 2018 and the other 2019. In each situation, he got a victim into his vehicle and tried to take her to another location, but in both instances, these victims managed to escape, jumping out of the car as it was going down the road. The man continued to harass his victims with death threats and weapons.
The most recent charges stemmed from evidence police recovered in the first case. Officers searching the suspect's home after his arrest discovered an unpermitted firearm. Frey was not legally allowed to have a weapon, as he had a prior criminal history, so the man concealed ownership by persuading his son to obtain a license for the firearm.
Copyright 2022, USNewsBreak.com