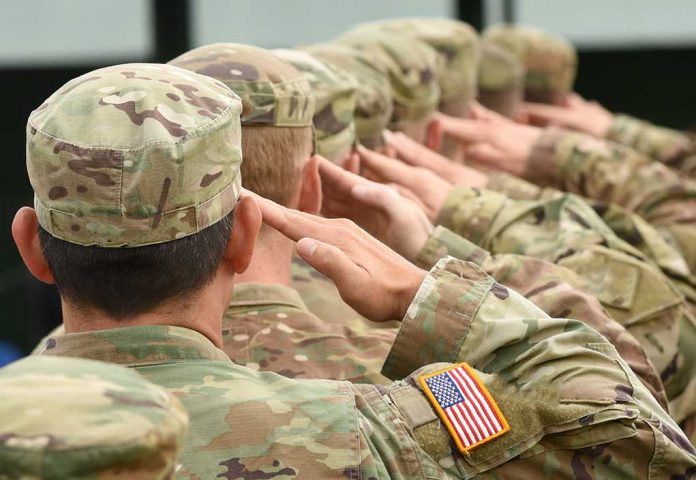 (USNewsBreak.com) – Over 212,000 illegal immigrants attempted to cross the border between Texas and Mexico in July 2021. Yet, the Biden Administration has done little to help states control the inflow of people. Hope that assistance might finally arrive shrinks by the day, especially with the President distracted by the crisis in Afghanistan. One Texas governor recently took action in an effort to stem the tide.
Texas Governor Greg Abbott (R) is no longer waiting on the Feds to step in. On August 24, his office posted a press release announcing that he was increasing efforts to deal with the border crisis. The press release also reported that he authorized the National Guard to arrest people illegally entering the country across the southern boundaries, within the state. The Republican says crossing into the US without proper documentation is an arrestable offense that violates state law.
Texas Gov. Abbott Authorizes National Guard to Make Border Arrests | https://t.co/4vmgPCUT0o https://t.co/rWk76qUlMo

— Ted L. Summerfelt (@SummerfeltTed) August 25, 2021
In addition, the National Guard is reportedly helping with the development of border barriers. The governor blames the Federal government for not taking the proper action and forcing his hand. He called the border situation a "disaster."
Abbott's main concern is whether Texas has the money handle the situation at the border. He prioritized funding for border security as part of the current state legislative special session. In a later conference call, the governor urged sheriffs and judges working in border counties to speak up about the need for more funds at the upcoming House Appropriations Committee hearing.
He has the manpower, and the National Guard is working hard to uphold his orders. Yet, the cost is staggering. That's why Abbott is now asking for the funds he needs to protect his state and people.
Copyright 2021, USNewsBreak.com