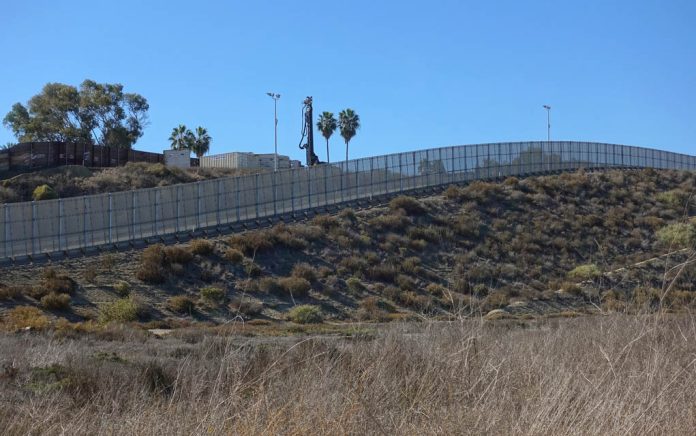 (USNewsBreak.com) – The immigration crisis at the southern border continues to cause headaches. With Title 42 expiring last month and many migrants continuing to try to get into the US, other leaders around the country are sending resources to help. Florida Gov. Ron DeSantis (R) committed to sending more than 1,100 assets to Texas, and now, others are following in his footsteps.
On Wednesday, May 31, Virginia Governor Glenn Youngkin (R) issued Executive Directive Number Four stating that he would authorize the deployment of 100 Virginia National Guard soldiers as well as "21 supporting personnel" members in response to Texas' call for help. According to the directive, the "concept of operations" includes a "command team" that will be fully equipped with the tools and armor needed to carry out their tasks.
Speaking to NBC12 Richmond, Youngkin said, "To stop fentanyl from spilling over into Virginia as well as human traffickers," he is sending aid. The troops will remain deployed until September 30, per the EO.
Youngkin isn't the only recent GOP governor to intervene on this matter. On Thursday, June 1, Kevin Stitt (OK) committed to helping Texas as well. South Carolina's GOP Governor Henry McMaster said his state also plans to deploy troops but is currently in the "planning phase," per The Associated Press. He has an estimated date of July 1. All in all, 13 governors are joining in the efforts to help, sending a total of 1,305 National Guardsmen and a supplementary 231 law enforcement personnel. Other participating states include Ohio, Nebraska, North Dakota, South Dakota, Tennessee, West Virginia, Iowa, Idaho, and Arkansas.
President Joe Biden also authorized the deployment of 1,500 US National Guardsmen to the border to help maintain operations, but the governor's responses were in direct response to help with Texas' Operation Lone Star.
Copyright 2023, USNewsBreak.com