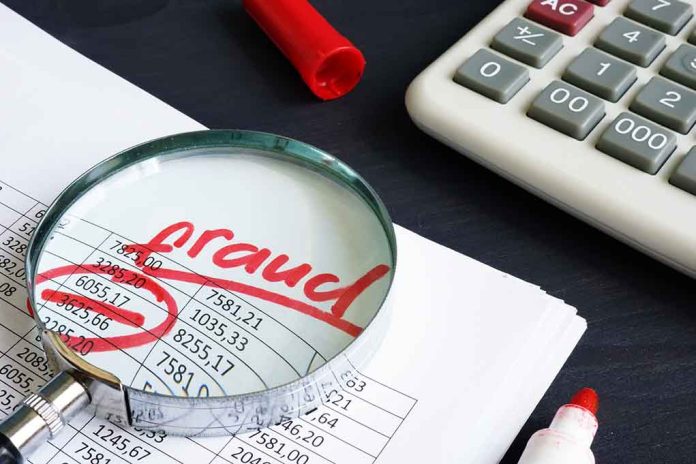 (USNewsBreak.com) – Scammers are always finding new, innovative ways to con people out of their money, and nobody is immune. Sen. Jerry Moran's (R-KS) campaign reportedly fell victim to bad actors who bilked the coffers of $690,000. The scam serves as a warning that due diligence is critical when it comes to matters of the wallet.
On December 8, Moran's campaign treasurer notified the Federal Election Commission (FEC) via an electronic letter that its financial institution, Astra Bank, alerted the committee of potential fraudulent activity. Two wire transfers, both in the amount of $345,000, were sent by the accounting firm Moran uses on October 25 and November 9, seemingly to SRCP Media, Inc, the company that handles the senator's advertising. However, upon further review and through communications with staff members, these invoices were deemed fraudulent.
Kansas senator's reelection campaign scammed out of $690K https://t.co/vG15OqXlgH pic.twitter.com/42ufT1Lde3

— The Hill (@thehill) January 24, 2023
As soon as the campaign noticed the discrepancy, it notified local law enforcement, who in turn notified law enforcement agencies. The FBI and the Kansas Bureau of Investigations are now involved. A spokesperson for Moran for Kansas, Tom Brandt, released a statement to NBC News, saying the committee is "pursuing all avenues available to recover the money." It's also working with the FEC to properly and "transparently report the unauthorized expenditures." Astra bank was able to recover $168,184.03 of the $345,000 sent on November 9 from Wells Fargo.
RawStory, which initially reported on the letter sent to the FEC, reached out to Moran for Kansas. The committee deflected when the publication asked what steps it was taking to prevent future incidents from happening.
This isn't the first time a politician's campaign has been hit by cyber theft or other fraudulent activities. The 2020 election cycle was rife with them, with an estimated $2.7 million falling into the wrong hands. Even President Joe Biden's campaign was hit with a $70,000-plus loss.
Copyright 2023, USNewsBreak.com