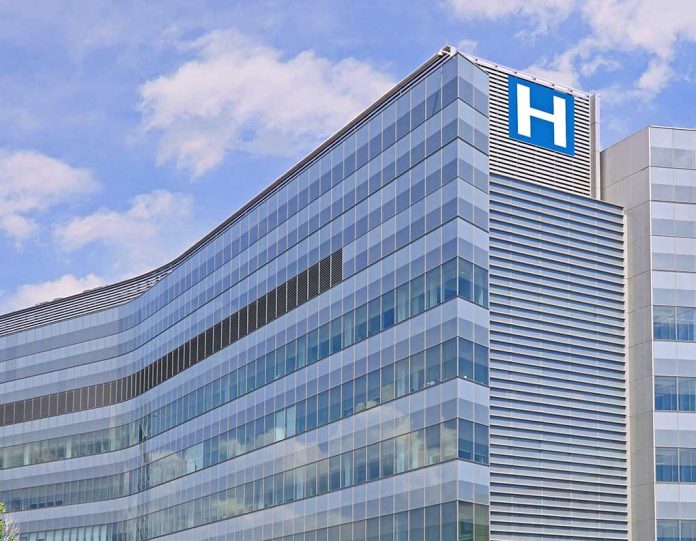 (USNewsBreak.com) – On Wednesday, January 18, the news broke that Representative Greg Steube (R-FL) was taken to the hospital after an undisclosed accident. A statement on his official Twitter account acknowledged that the congressman had several injuries and that updates would come when they were available. The representative was apparently seriously hurt.
On Thursday, January 19, news broke that Steube had fallen off a ladder while trimming tree branches at his Sarasota home. His office updated his social media account, saying he had spent the night in the ICU for injuries that "remain under assessment" but were not considered "life-threatening."
The Congressman spent the night in the ICU where several serious injuries are still under assessment but not life threatening at this time. He is making progress and in good spirits.

— Congressman Greg Steube (@RepGregSteube) January 19, 2023
Steube was reportedly discovered by an aide for Vern Buchanan (R-FL), who also works as an Amazon delivery driver. The staffer called 911 immediately, and the representative was taken to the hospital by Sarasota County's Emergency Services. As of the time of writing, Steube was no longer in the ICU, but the congressman remained hospitalized due to the severity of his injuries. His estimated recovery time is still unclear.
Following the news, Steube received support from a number of GOP members, who wished him a speedy recovery and sent their prayers for him and his family. Reps Marjorie Taylor Greene (R-GA) and Rich McCormick (R-GA) were among those who extended their well wishes online.
Glad to hear you are alright!
Prayers for continued healing🙏
Can't keep a good man down!

— Rep. Marjorie Taylor Greene🇺🇸 (@RepMTG) January 19, 2023
Steube has served his district since 2018 and has sat on Congressional committees. As the 118th Congress convened, he was named to the Ways and Means Committee. House Speaker Kevin McCarthy (R-CA) spoke to Steube, relaying that he is in good spirits and is on the road to recovery. He also informed the congressman that he'll serve on the Select Subcommittee on the Weaponization of the Federal Government.
There's no clear timeline as to when Steube will return to the office, but McCarthy said he's eager to return.
Copyright 2023, USNewsBreak.com