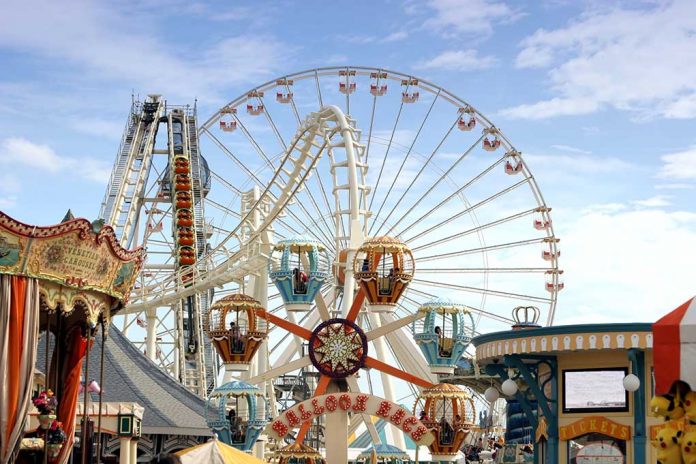 (USNewsBreak.com) – Amusement parks are often high on the list of vacation destinations for families traveling throughout the summer months. As most locations offer a range of attractions suitable for attendees both young and old, they're an ideal stopover for parents with kids. Yet, these rides aren't without risk. In fact, one 6-year-old girl tragically lost her life at a Colorado theme park on September 5 after a fateful ride on a popular attraction.
A Fatal Ride
Reports say the incident happened around 7:44 pm, and later emergency responders determined a small child had died from injuries sustained at the Glenwood Caverns Adventure Park. Her family was vacationing in the area at the time of her death. Officials have yet to release the name of the Colorado Springs native, providing only scant details in an effort to protect her privacy.
Local officials confirmed they scheduled an autopsy for later in the week shortly after the incident. On September 8, news outlets reported that the girl fell out of the ride to her death. The coroner's and sheriff's offices are also actively investigating the cause of the incident.
According to Colorado local news, the coroner's office said that park employees administered CPR until EMTs arrived. Sadly, first responders declared the girl deceased shortly after they arrived.
Haunted Mine Drop
The ride at the center of the story is the Haunted Mine Drop, a Reader's Choice award winner previously listed on USA Today's Best New Amusement Park Rides list. The business's website describes it as the "world's first drop ride to go underground." It takes riders 110 feet down inside of Iron Mountain before surfacing once again.
The Haunted Mine Drop requires that riders be at least 46 inches tall. However, it offers no exception if children ride with an adult, a feature some other attractions provide. The park has yet to clarify whether the girl met the height requirement.
While the ride uses a seat belt restraint system, it does not utilize a shoulder harness.
Glenwood Caverns Response
Glenwood Caverns Adventure Park closed on September 6 and 7 in response to the tragic loss. A website announcement states there is an ongoing investigation. The same press release also says park employees are "deeply saddened," and asks the public to send thoughts and prayers to the girl's family.
Spokesperson Suzanne Emery, who works for the park, stated they will not offer any further details or discuss the incident, citing the need to respect all parties involved.
Copyright 2021, USNewsBreak.com