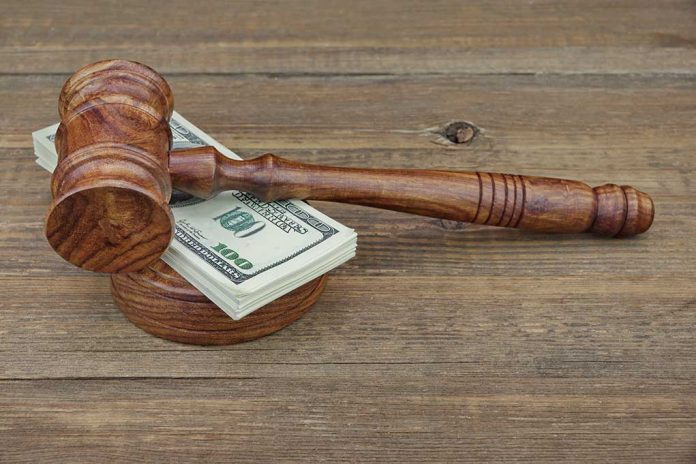 (USNewsBreak.com) – The crimes of Jeffery Epstein still haunt headlines as his associate Ghislaine Maxwell awaits her day in court sitting in a New York federal prison. News stories continue to focus on the British socialite.
In one of the most recent reports, a court ruled in Maxwell's favor on June 16 and awarded her damages totaling a tremendous $13.70.
Ghislaine Maxwell wins $13.70 award from accuser for legal costs https://t.co/gbEd6vwqw4 pic.twitter.com/1RpMqrFGa3

— The Hill (@thehill) June 17, 2021
This latest court case stems from a lawsuit filed by an accuser under the pseudonym Jane Doe. Doe alleged Maxwell groomed her from the age of 13 for sexual abuse by Epstein.
The alleged victim dropped her case when she opted to join a settlement against Epstein's estate. Maxwell's attorney then jumped on the chance to evoke a legal provision allowing a defendant to recoup expenses, excluding legal fees, in a case in which the accuser drops out. She asked for $5 to cover court docket fees and $8.70 for other costs, which is likely for online document access fees.
The whole thing seems pointless because a recent proposal for Maxwell's bail shows her combined net worth with her husband is $22.5 million. Less than $14 is hardly anything to someone that wealthy. So it calls into question why Maxwell and her attorney would pursue the action against her accuser, wasting court resources in the process that could go to help others who have an actual need.
Copyright 2021, USNewsBreak.com