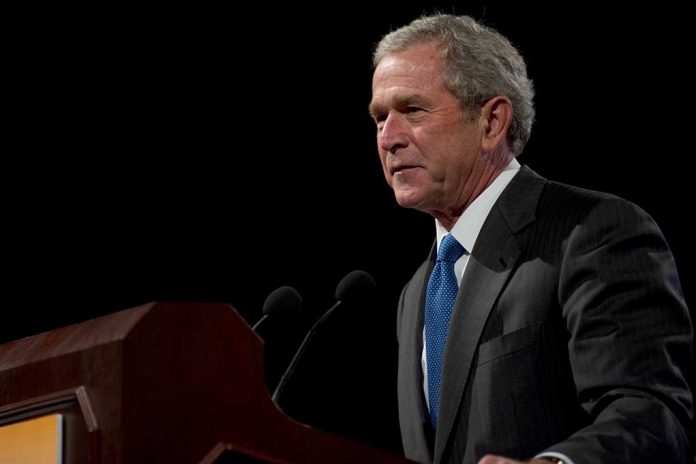 (USNewsBreak.com) – The US military first established a presence in Afghanistan in September 2001 after Al Qaeda terrorists attacked the United States. Then-President George W. Bush sent troops into the nation, where they remained stationed for almost 20 years. The former leader is now criticizing the Biden administration's move to bring them home.
In an interview with German Deutsche Welle on July 13, 2021, Bush called leaving the Middle Eastern nation a "huge mistake."
Former President George W. Bush calls US troop withdrawal from Afghanistan a 'mistake' https://t.co/sWoW1d21VF #FoxNews

— Ken Oswald (@KenOswald2) July 14, 2021
Bush is concerned mostly for the people left behind, many of whom are now vulnerable to local Taliban forces. He also fears what the area's women and children will face once they step in.
President Joe Biden, on the other hand, is pleased with the quick withdrawal. He had originally set a goal to complete the withdrawal no later than Labor Day, but now says troops will be out completely by August 31. The current commander-in-chief feels the American military's job is already done, and thus, we have no reason to maintain our presence there.
In response to Republicans resisting withdrawal of troops, Biden said the Afghan people have the right to shape their country on their own terms. In fact, he even said it is their responsibility to do so. He refuses to send more military in or to see more American lives lost.
The evacuation of Afghanistan is highly controversial. The US has no peace deals with the Taliban, and the organization has control of about 50 of the 370 districts in the country. Many feel former President Bush's fears for the people left behind are right on target.
Copyright 2021, USNewsBreak.com