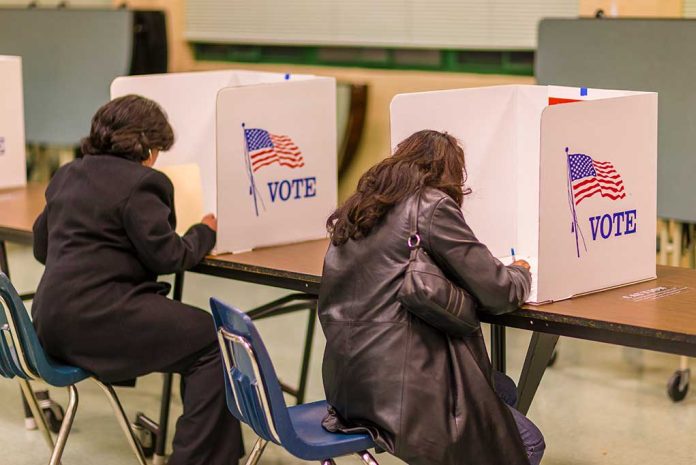 (USNewsBreak.com) – Rep. George Santos (R-NY) won his seat in the 2022 midterms, beating out his Democratic opponent 53.8% to 46.2%. Shortly after, the scandals began — and they just kept coming. Now, despite the repeated calls for his resignation, the embattled representative has declared he's running again in 2024.
Over the last few months, an increasing number of scandals have surfaced involving Santos. First, he reportedly lied on his resume about his work experience and college education. After that, Brazilian authorities accused him of perpetrating fraud by writing bad checks he allegedly stole, adding that he fled the country to avoid prosecution. In March, Brazilian prosecutors announced they reached a deal with him where he would pay restitution and make a formal admission to the crime.
There were other issues in the United States, as well. He reportedly said he was Jewish, but then corrected himself and said he meant he was "Jew-ish." He also claimed his grandparents — who were born in Brazil — escaped the Holocaust. There is no evidence for either of these accounts. The lies kept piling up from there, including his denial that he performed as a drag queen in the South American country.
The latest scandal involving Santos centers around the amount of money he's received. According to his recent financial disclosures, his donations for the first quarter of 2023 totaled $5,333.26, yet he refunded donors in the amount of $8,352.78. It's unclear where the other $3,019.52 came from. The New York representative is currently the subject of an ethics investigation as well. Yet, he's adamant about running in 2024.
Embattled Rep. George Santos has officially announced he is running for reelection. https://t.co/ULOe8KXogR

— CBS New York (@CBSNewYork) April 17, 2023
If recent polling is an indication, Santos will be lucky to be elected to a second term. In a survey of his constituents, 78% believe he should resign. The sentiment is the same no matter which party line the voters toe. For example, 89% of Democrats say he should step down, while 71% of Republicans and 72% of independents feel the same.
Copyright 2023, USNewsBreak.com