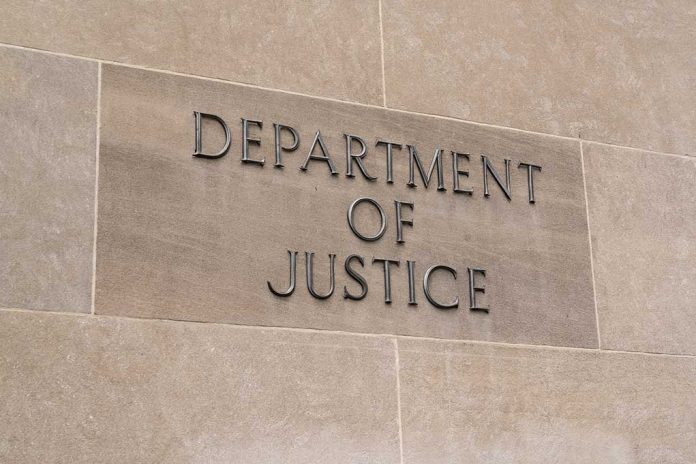 (USNewsBreak.com) – Controversy has shrouded Representative George Santos (R-NY) since his election in November 2022, when it came to light that nearly his entire resumé was a lie. For months, more information about Santos' alleged misdeeds kept coming to light. Federal and state authorities began investigating him in December, and the Justice Department recently filed charges against the representative.
On Wednesday, May 10, the US Attorney's Office for the Eastern District of New York announced it had unsealed the 13-count indictment against Santos. He turned himself in to law enforcement officials for arrest and booking earlier that day. He faces one charge of theft of public funds, three counts of money laundering, seven charges of wire fraud, and two counts of lying to the House of Representatives.
BREAKING: Feds: CONGRESSMAN GEORGE SANTOS CHARGED WITH FRAUD, MONEY LAUNDERING, THEFT OF PUBLIC FUNDS, & FALSE STATEMENTS
Santos Allegedly Embezzled Contributions from Supporters, Fraudulently Obtained Unemployment Benefits, and Lied in Disclosures to the House of Representatives pic.twitter.com/AVaDpk693w

— David Begnaud (@DavidBegnaud) May 10, 2023
The Justice Department's announcement went into depth about Santos' alleged crimes. Prosecutors claim he filed for unemployment and fraudulently received benefits. Federal prosecutors also say Santos directed donor payments to his bank account, used the funds to purchase designer clothing and other luxury goods, and discharged his personal debts. He also allegedly lied about his income in financial disclosures required by the House.
There was speculation about whether House Speaker Kevin McCarthy (R-CA) would call for Santos' resignation. The Speaker said he wanted to see how the trial played out before making any decisions. However, McCarthy issued a statement to CNN making it clear that he does not support Santos running for re-election in 2024.
Santos pleaded not guilty to the charges and took to Twitter, saying the entire scheme was a "witch hunt!"
WITCH HUNT!

— George Santos (@Santos4Congress) May 10, 2023
The court released Santos on $500,000 bail, posted by three unnamed people. He is adamant about having his day in court to clear his name. If prosecutors convict the representative of the counts against him, he faces a maximum of 20 years in prison.
Copyright 2023, USNewsBreak.com