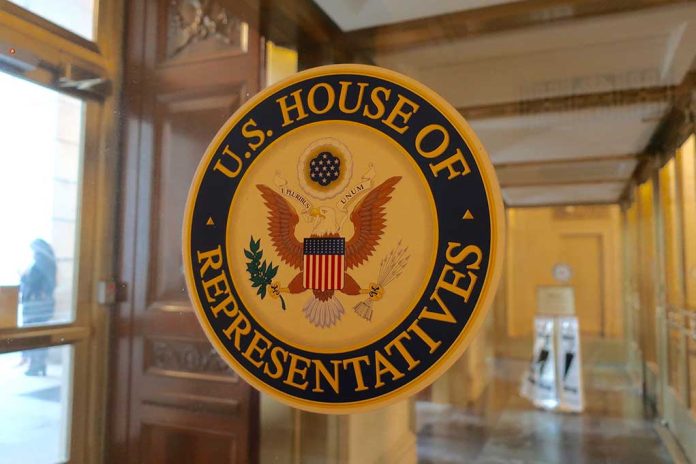 (USNewsBreak.com) – Representative George Santos (R-NY) has been embroiled in controversy since before he was sworn in to the 118th Congress. After his election, allegations surfaced that he had lied about many things relating to his work experience and several aspects of his life. Despite being caught in numerous fibs, he refused to resign, but has recently said he is stepping down from his committee assignments.
Committee Assignments
In January, after Kevin McCarthy (R-CA) was elected House Speaker and Congress finally convened, House representatives received their assignments. This process included Santos, despite his being under serious scrutiny. He was appointed to the Small Business and House Science, Space and Technology Committees. The news drew a lot of ire because of the nature of the allegations surrounding Santos. However, Speaker McCarthy stood behind him and defended the decision of his assignments.
Even so, because of the heat Santos is facing — he's reportedly under investigations at all levels from local to international — his office said he would be stepping down from those committees until he's "cleared." According to CNBC, Santos said in a statement that he feels it's important to "primarily focus on serving [his] constituents … and providing federal level representation without distraction."
Calls for Resignation
Despite the calls for resignation, Santos said he's not considering stepping down from his position at this time. He said he will continue to serve his constituents in the role they elected him to. Nonetheless, a recent poll by Siena College Research Institute indicates voters might not be keen on keeping him in office. He currently has a 7% favorability rating and 78% say he should resign, including 71% of Republicans.
The calls for resignation aren't just coming from external voices. There are many members of the Lower Chamber who are unhappy that he hasn't stepped aside.
The Increasing Number of Lies
The first of Santos' alleged lies came to light in December 2022, when news broke that his resume was full of non-truths. He originally stated he graduated from Baruch College, but that reportedly turned out to be false. He reportedly hasn't graduated from any higher learning institutions. He said he had a work history at Goldman Sachs and Citigroup, according to NBC News, which he later claimed was "a poor choice of words."
Santos also claimed his grandparents fled Ukraine because of Jewish persecution, adding that he was of Jewish heritage. He later admitted he was Catholic but said because of his grandmother, he was "jew-ish."
The New York Representative is also under investigation for allegedly committing theft while he lived in Brazil. The New York Times reported in early January that law enforcement planned to revive fraud charges Santos faced before leaving the country.
Copyright 2023, USNewsBreak.com