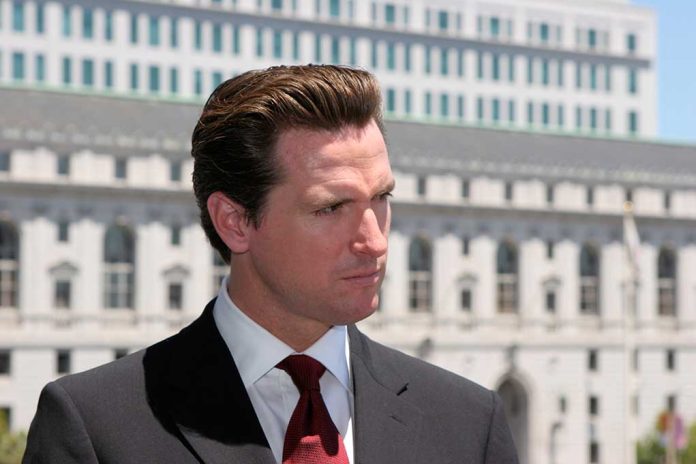 Democratic Governor Signs HUGE New Gun Bill Into Law
(USNewsBreak.com) – California Governor Gavin Newsom (D) signed AB 1594 into law on July 12. The legislation, which goes into effect on July 1, 2023, will allow citizens and government entities to file lawsuits against manufacturers and sellers of firearms for harm caused by their products.
The Bill's Contents
AB 1594 sets standards gunmakers must follow. It requires them to put safeguards in place to prevent illegal sales and stop their merchandise from ending up in the hands of people who cannot legally carry. They must also protect against the theft of their products. The measure bans "abnormally dangerous" devices mainly used for assault purposes.
Co-author of the law, Assemblyman Phil Ting (D), said it would help to end violence by pushing firearm makers to stop illegal sales. He added it is about time they were held responsible.
AB 1594 is just one bill among a set of new legislations targeting the firearm industry. Another measure likely to come across Newsom's desk would let people sue retailers who sell banned firearms.
Lawmakers came up with the proposed measure in response to a Texas law enabling people to sue abortion providers. The governor will also consider making serial numbers on all gun parts mandatory to prevent untraceable ghost guns.
Critic Takes Issue
While the largely Democratic government in California pushed the AB 1594 law through with little issue, there are still some outspoken critics who don't feel it is legitimate. According to an article from the LA Times, Rick Travis of the California Rifle and Pistol Association said that it conflicts with the Protection of Lawful Commerce in Arms Act (PLCAA).
Passed by Congress in 2005, this federal law provided protection to the firearm industry. It prohibited people from suing manufacturers when someone suffers injury from a gun. California legislators maintain AB 1594 works under an exemption in the act allowing litigation for violations of state laws.
Travis contends the text of the PLCAA specifically bans trying to regulate a whole industry. It says lawsuits brought on by holding a manufacturer responsible for the actions of a user are a misuse of the legal process and place a burden on businesses. The exemption only applies when manufacturers knowingly disobey state legislation, and that violation directly relates to the damage caused.
He also maintains the statute does not stand up to the Second Amendment. It could prevent retailers from selling in the state, thus depriving Californians of the ability to legally enjoy their right to bear arms.
Travis compared this application to other industries. Car accidents, specifically drunk-driving incidents, claim lives just as shootings do. But California lawmakers aren't targeting the automotive or alcohol industries.
Time will tell if gun rights groups bring their issues to the courts to test the legality of the new law and if it will pass the court's muster to remain in effect. What do you think? Is the new gun law signed by Newsom fair?
Copyright 2022, USNewsBreak.com