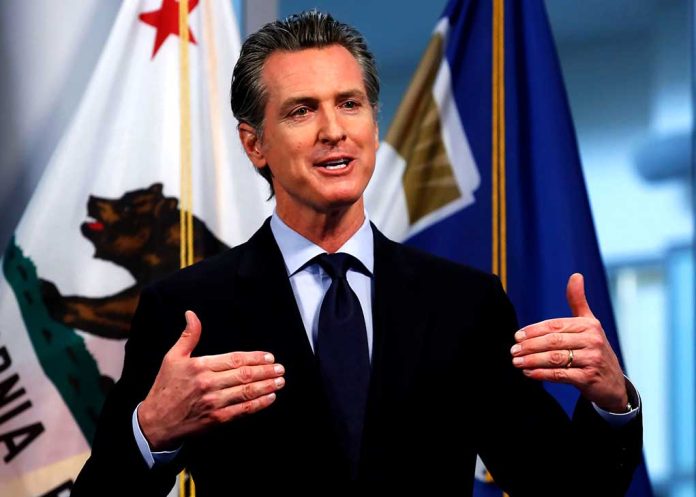 Social Media Law SIGNED – Door To Censorship?
(USNewsBreak.com) – The California legislature passed a social media law (AB 587) in August requiring more transparency from platforms. Governor Gavin Newsom (D) signed the measure into law on September 13. The move has generated some controversy, with accusations flying that the state's lawmakers are trying to suppress free speech rights.
NEW: Newsom signs controversial social media bill into California law https://t.co/2hABWcA6B6 pic.twitter.com/c3fRjxbwUA

— The Hill (@thehill) September 14, 2022
Newsom contended in a statement reported by The Hill that the legislation is necessary to protect citizens from the use of social media sites to "spread hate and disinformation" while also ensuring users understand how the companies manage their platforms. AB 587 requires big tech companies to post their terms of service detailing their moderation practices and the various platforms' rules.
The legislation also requires providers to submit reports to state officials annually detailing their current terms of service and policies for content and rule violations. The documents would become public and searchable on the state attorney general's website. The bill also provides substantial penalties for companies violating the new mandates.
It's unclear whether the law will hold up long-term. Companies have already successfully sued in other states to block similar legislation that seeks to control the way providers handle content regulation.
Santa Clara University School of Law professor Eric Goldman suggested in a blog post that the new rules would face serious objections in court as a censorship move, and a judge would likely see it as a First Amendment violation.
On September 15, Newsom also signed AB 2273, which is intended to protect minors who spend time on online platforms.
Copyright 2022, USNewsBreak.com