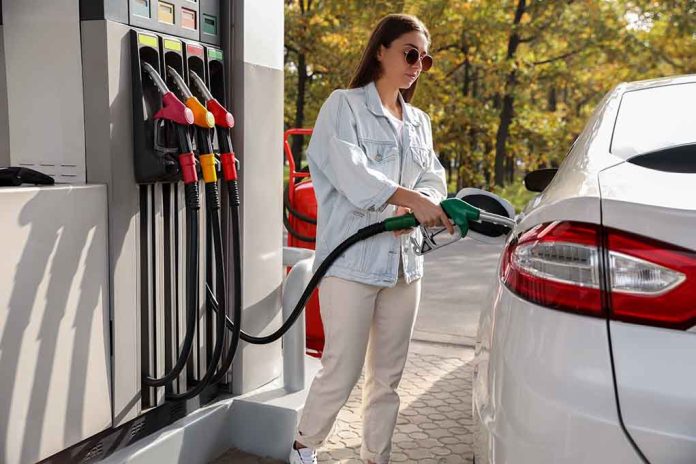 Look Where Gas Prices Are Now – You Won't Believe It
(USNewsBreak.com) – For the first time in history, every state in the US has gas prices over $4 a gallon. Georgia, Kansas, and Oklahoma were the last states to cross the $4 threshold on May 18. AAA reports the average price at the pump for regular unleaded gasoline was about $4.59 on May 20.
Gas prices cross $4 in every state for first time https://t.co/EITk9IekR6 pic.twitter.com/3B1ujwkpde

— The Hill (@thehill) May 19, 2022
Just one month ago, prices were almost $0.50 cheaper. But experts don't expect the figures to go down again any time soon, thanks to high crude oil prices and increased travel over the summer. Unfortunately, even if Americans decide not to go on vacation this year, there is little hope for relief.
The New York Post reported on May 18 that AAA spokesperson Andrew Gross noted the expected dip in prices between spring break and Memorial Day didn't happen this year. The combination of the Russia-Ukraine conflict and inflation created the perfect storm for skyrocketing gas rates.
Global energy markets are under strain, so it may be too much to expect to see cheaper costs when they fill up in the near future. Gross explained the oil supply is stretched thin with a decrease in production.
How high will gas prices go, and when we Americans finally get some relief at the pump?
Copyright 2022, USNewsBreak.com