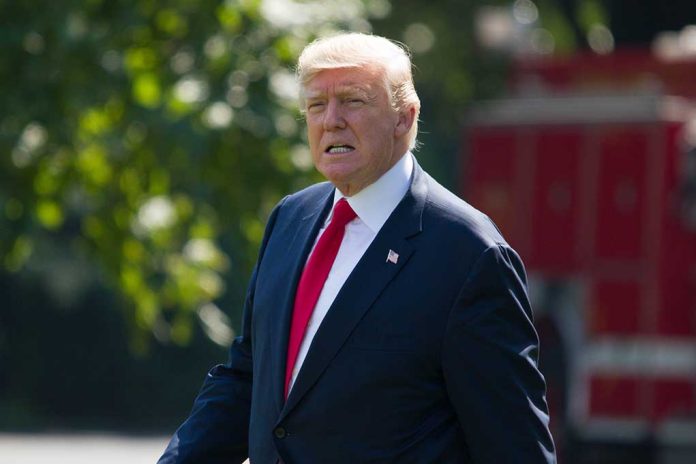 (USNewsBreak.com) – Back in 2019, journalist and author E. Jean Carroll accused then-President Donald Trump of sexually assaulting her in a dressing room at an upscale retail store. He adamantly denied all claims but went on to attack her character, which resulted in her suing him. Since the statute of limitations was up on filing criminal charges, she also filed a civil suit for the rape charges. On May 9, a jury awarded Carroll $5 million, finding Trump liable for sexual assault and defamation, but not rape. Now, she's suing him for more.
On Monday, May 22, Carroll filed for more damages against Trump. This time, she's accusing him of defamation for comments he made on a CNN town hall appearance the day after the jury found him liable. He said the allegations are "a fake story, made-up story," and went on to call Carroll a "whack job." Trump also said the civil case where he was found guilty was nothing more than "a rigged deal."
JUST IN: E. Jean Carroll Files For Additional Damages Over Trump's Comments Made During CNN Town Hall https://t.co/E0Wq6xHN62 via @mediaite

— Tapps Ready (@TappsReady) May 22, 2023
It's not clear how much the new filing is asking for, but it's said to be a "very substantial" amount — in addition to the $5 million already awarded — according to The New York Times. Carroll's attorney, Roberta A. Kaplan, said Trump's conduct on CNN and his repeating of the same defamatory comments that got him sued in the first place "makes a mockery of the jury verdict and our justice system."
Trump isn't taking it lying down, though. He has threatened to file his own lawsuit against Carroll, an action that Kaplan said is retaliatory in nature. Alina Habba, one of the former president's attorneys, said the legal team is weighing all options. Trump is currently appealing the $5-million award.
Carroll has another lawsuit that's hung up in the court system, as well. She accused Trump of defamation and sued him in 2019. The current case that's under appeal was filed in 2022. She's currently seeking permission to update the first case with the verdict of the most recent one.
Copyright 2023, USNewsBreak.com