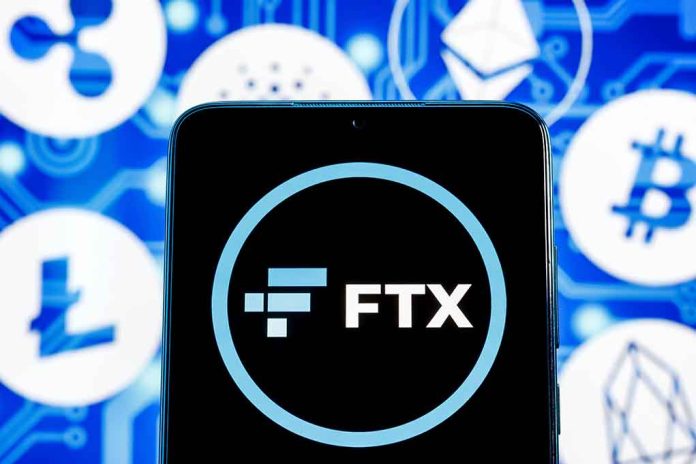 (USNewsBreak.com) – At one point, things were looking great for Sam Bankman-Fried, known also as SBF. He had successful businesses and was making a name for himself in the crypto market. Then, it all came crashing down. Investigations led to his arrest in the Bahamas and extradition to the United States. Bankman-Fried is now speaking out about some of the allegations against him.
On Thursday, January 12, SBF published a blog post describing in great detail his overview of what happened with FTX International, the source of the insolvency that led to the charges against him. He makes it clear the post is about the international branch, and not FTX US, which he insists has been solvent the entire time. He says it's "ridiculous" that domestic "users haven't been made whole and gotten their funds back yet."
This blog post was noticeably different from his other statements, where Bankman-Fried acknowledged he made mistakes. Instead, he says a combination of the markets crashing and "an extreme, quick, targeted crash precipitated by the CEO of Binance" is to blame. These events, according to SBF, made his hedge fund, Almeda, insolvent, which then led to FTX International's crash. He points this out because he says he claims he "didn't steal funds," as prosecutors accuse.
LATEST: "I didn't steal funds," Sam Bankman-Fried writes in a new blog post, in which he blamed crashing markets and an attack from a rival for FTX's collapse https://t.co/pOa3cpFSsL

— Bloomberg (@business) January 12, 2023
The blog post goes into excruciating detail about all of the companies' finances throughout 2021 into 2022. Even now, a screenshot of the FTX US' holdings seemingly shows more than enough assets to reimburse domestic users.
An important point to note is that the only allegations Bankman-Fried addresses are the ones that claim he misled investors and lenders. Where typically defendants awaiting trial are told to remain mum, lest their words be used against them, it seems SBF is hoping to clear the air ahead of his October 2, 2023, court date.
SBF faces multiple charges, including but not limited to money laundering and fraud. He has pleaded not guilty.
Copyright 2023, USNewsBreak.com