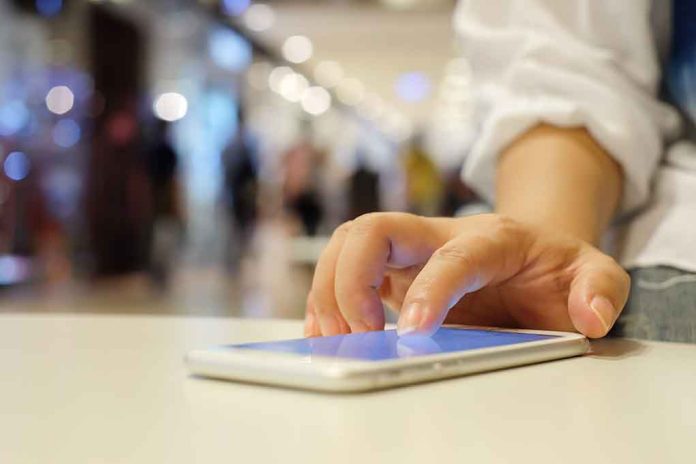 Data Company Under Fire – FTC Lawsuit Filed
(USNewsBreak.com) – The Federal Trade Commission (FTC) announced it is suing data broker Kochava. The lawsuit, filed on August 29, claims the company is selling customers' location details without taking the proper steps to ensure the safety of individuals. Kochava refuted the accusations and said the agency is abusing its power with this filing.
The @FTC is suing data broker #Kochava, alleging that it sold #Geolocation data from hundreds of millions of mobile devices that can be used to trace individuals' movements to and from "sensitive locations." https://t.co/fm4wW6Jvq6

— The Epoch Times (@EpochTimes) August 31, 2022
The FTC asserted that Kochava was in violation of the FTC Act clause which prohibits deceptive practices. Allegations state the broker did not safeguard information or restrict its use through protective measures prior to June 2022. The lawsuit notes that the company allows anyone to gather data on the locations of customers. The practice poses a risk to people whose locations are sensitive and could end up in danger if their information is public.
The FTC provided proof in Kochava's own marketing literature for its service. The company offers a subscription to feeds of customer locations to commercial clients for marketing purposes. In light of the data allegedly including identifying information about consumers, the agency asked the court to stop Kochava from releasing the records and required it to remove all geographical details in storage.
Brain Cox, general manager at Kochava Collective, stated to Fox Business that the FTC does not understand the firm's operations. He specifically noted the agency is not clear on his firm's privacy policies. The manager pointed out that consumer protection won't be enhanced by a lawsuit but rather by changes like those the company is already undertaking to help consumers block private data.
Copyright 2022, USNewsBreak.com