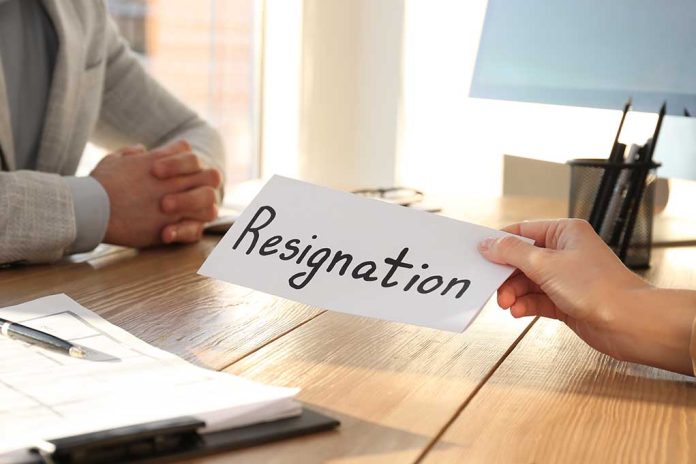 (USNewsBreak.com) – The Federal Trade Commission, or the FTC, is a federal agency that oversees business practices in the United States to help prevent companies from engaging in deceptive, fraudulent, and unfair practices that target American consumers. It's made up of five members, no more than three of which can belong to the same political party. Currently, there are three Democrats and one Republican, with another GOP seat vacant. Now, one commissioner has decided to tender her resignation.
On Tuesday, February 14, Christine Wilson, a Republican, penned an op-ed in The Wall Street Journal discussing that she feels the need to resign and went into great detail about her decision. The first issue Wilson pointed out was Chair Lina Khan's "disregard for the rule of law and due process" and how "FTC officials enable her."
The FTC's lone Republican member said Tuesday she was resigning, describing her move as a protest against the leadership strategy and ethics of the agency's Democratic chair https://t.co/TWUf6NqYlm

— WSJ Politics (@WSJPolitics) February 14, 2023
The main issue, according to Wilson, or at least the straw that broke the camel's back, is Khan's insistence on preventing Meta, Facebook and Instagram's parent company, from acquiring a virtual reality gaming company, Within. The commissioner believes Khan should have recused herself from the case as she had previously written a report outlining why Meta should be blocked from such future actions prior to her appointment.
Staying on the case, Wilson argued, is an ethics violation, and she dissented when the committee held a vote as to whether Khan should remove herself. The other two Democrats affirmed the chair's decision to oversee it, and Wilson no longer feels she has a place within the FTC.
Wilson called Khan's integrity and honesty into question and pointed to employee surveys as evidence she's not the only one. During former President Donald Trump's appointees, she wrote, there was an approval rating of 87%. As of recently, Wilson contended that figure has dropped by nearly half and stands at 49%.
The Republican commissioner also called into question the antitrust policy Khan wants to push, essentially attempting to corner Big Tech and prevent it from causing more perceived damage to America's society and marketplace. Because her complaints are going nowhere, she feels resigning is the best course of action.
There is no official date for when Wilson will step down.
Copyright 2023, USNewsBreak.com