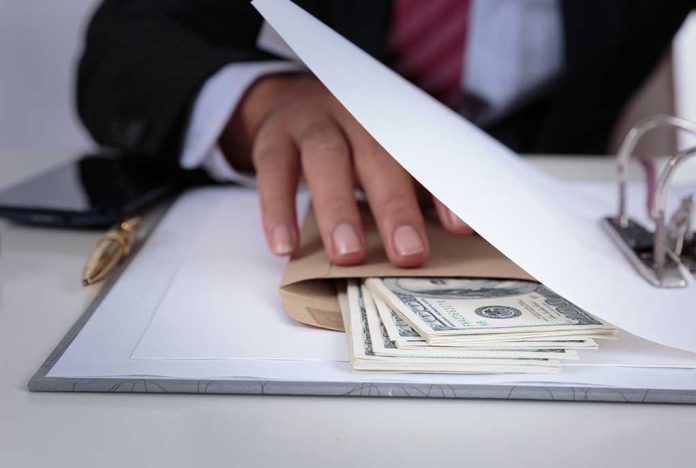 Former Governor ARRESTED – Bribery Charges Revealed!
(USNewsBreak.com) – Puerto Rico's former governor lost the 2020 election despite reports of an elaborate bribery conspiracy designed to help her win. According to the Department of Justice, Wanda Vázquez Garced, 62, was allegedly involved in a bribery scheme pertaining to her election campaign.
Former Governor of Puerto Rico Arrested in Bribery Scheme: Wanda Vázquez Garced, a former governor of Puerto Rico, has been arrested on bribery charges related to the financing of her 2020 campaign. https://t.co/VUQ6YQkVXT

— FBI San Juan (@FBISanJuan) August 5, 2022
Assistant Attorney General Kenneth A. Polite Jr. said the scheme threatened people's trust in the election system. However, he added that the Department of Justice's Criminal Division is strong in its resolve to hold responsible individuals who believe they're above the law.
According to the statement, Vázquez Garced and at least four other people participated in a plan to funnel cash into the incumbent's campaign fund in exchange for political appointments and additional favors. Of those names, two are prominent international banking figures, one being an institution's owner and the other the CEO. Another alleged participant is a political operative who worked on the re-election, and the last suspect is a former FBI agent who consulted for the bankers.
According to the Wall Street Journal, Garced's lawyer, Ignacio Fernandez Lahongrais, has asserted his client's innocence.
Two individuals have already pleaded guilty in the case, and the former leader could land in prison for up to 20 years upon a conviction. In the end, Vázquez Garced lost the race to the US territory's current chief executive, Governor Pedro Pierluisi Urrutia of the New Progressive Party — and it appears all she has are charges to show for her efforts.
Copyright 2022, USNewsBreak.com