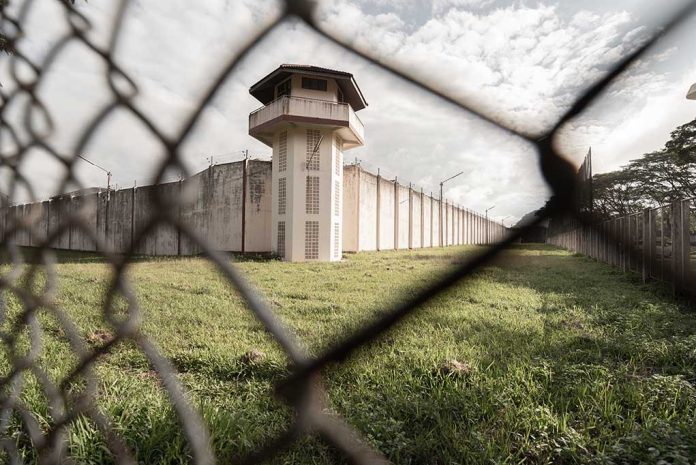 (USNewsBreak.com) – Mexico has a lot of problems ranging from government corruption to drug cartels that basically rule specific states. In February, former public security chief García Luna was convicted on charges of accepting bribes from drug cartels. Now, the US has secured another conviction against a high-ranking Mexican official.
On Wednesday, March 15, the Justice Department announced that Tomas Yarrington Ruvalcaba, former governor of Tamaulipas and one-time presidential candidate, was sentenced to 108 months in prison. Yarrington had previously pleaded guilty to conspiracy to commit money laundering for accepting more than $3.5 million in bribes from businesses and individuals doing business with Tamaulipas — the Mexican state where four Americans were recently kidnapped by drug cartel members. The suspect then used this money to fraudulently buy property in the US, in Tamaulipas.
Former Mexican governor Tomás Yarrington Ruvalcaba has been sentenced to nine years in prison for accepting over $3.5 million in illegal bribes that he used to fraudulently purchase property in the U.S., the U.S. Attorney's office announced. https://t.co/pRQBwM5MOr

— CBS News (@CBSNews) March 16, 2023
Yarrington, with the help of frontmen, purchased luxury goods and property in the US. The frontmen were a way of hiding true ownership. According to prosecutors in the news release, the money went toward "beachfront condominiums, large estates, commercial developments, airplanes and luxury vehicles."
Acting Special Agent in Charge Rodrick J. Benton, a criminal investigator with the IRS, said the agency "found plenty of money to follow" in order to put an end to Yarrington's crimes. He said the bust should serve as a warning that "justice is a global concept and no criminal is out of reach."
Homeland Security Investigations' Organized Crime Drug Enforcement Task Force led the investigation in collaboration with the IRS, FBI, Texas General Attorney's Office, and the DEA, in what's known as Operation Greed Tide. Yarrington was originally captured in Italy in 2017, but the Mexican citizen fought extradition to the United States. It took a year before he was in US custody.
Because Yarrington is not a US national, he will be subject to the removal process after he serves his time.
Copyright 2023, USNewsBreak.com