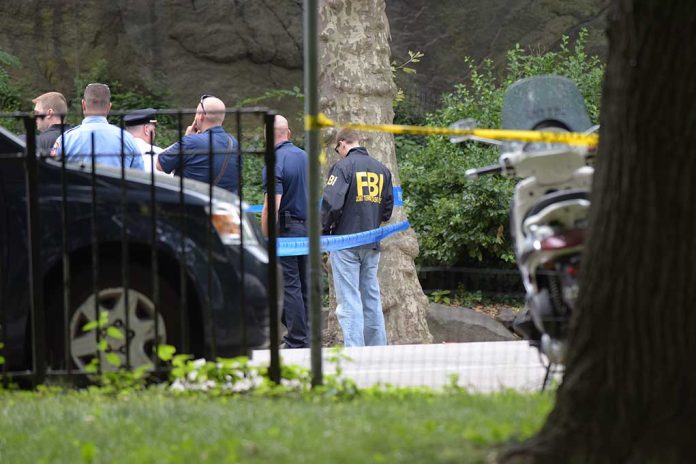 (USNewsBreak.com) – For almost eight years, Roy McGrath worked with Larry Hogan, a former Governor of Maryland, a few months of which he served as his chief of staff. He was supposed to show up at a federal trial in Maryland to face charges of wire fraud and embezzlement on March 13 but failed to do so. In the following three weeks, federal officials placed a bounty on his head, eventually leading to a faceoff in Tennessee that left the former Maryland official dead.
On Monday, April 3, McGrath died after a confrontation with FBI agents near Knoxville, Tennessee. Around 6:30 p.m. there was "an agent-involved shooting." McGrath was wounded, and he was transported to a hospital but eventually pronounced dead. Authorities have not released details about whether the lethal wound was self-inflicted or not.
According to CBS News, McGrath's lawyer Joseph Murtha shared a statement that called this a "tragic ending to the past three weeks of uncertainty" and emphasized that his client "never wavered about his innocence." Adam Dubitsky, a peer of McGrath's when working with Governor Hogan, told The Washington Post that the facts leading up to his former coworker's death did not line up "with the person I thought I knew."
BREAKING: remember Larry Hogan's top aide Roy McGrath who was on the lam after not showing up to court for wire fraud and embezzlement charges? He's dead after a confrontation with the FBI. https://t.co/nmnOaOT1jM

— Mueller, She Wrote (@MuellerSheWrote) April 4, 2023
After McGrath's disappearance in mid-March, the FBI labeled him as an international flight risk and searched his Naples, Florida, home. Agents also spoke with his family and relatives, although it's unclear how they eventually found him in Tennessee.
The trial that will no longer take place would have determined if McGrath, who helped run the Maryland Environmental Service, falsified documents in order to get a six-figure severance package from the group when leaving to join Hogan's staff in 2020. He allegedly turned in false time sheets while on vacation abroad and even took money to pay his Harvard tuition. While McGrath pleaded not guilty during his indictment in the fall of 2021, he could have faced over 100 years in prison if a jury had found him guilty on all counts.
Copyright 2023, USNewsBreak.com