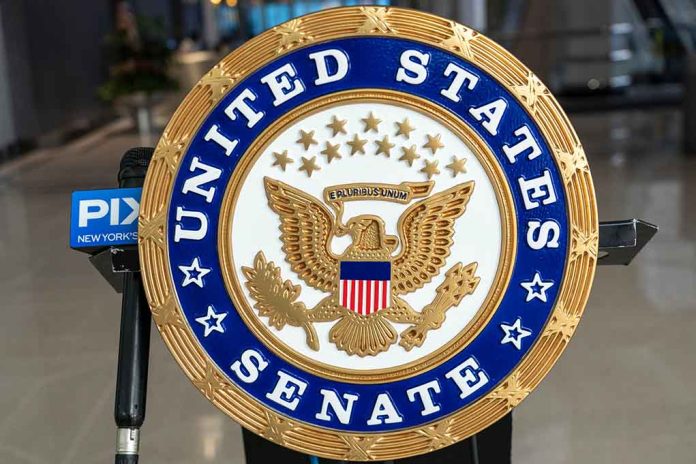 (USNewsBreak.com) – Republicans, keen to gain control of the upper House, are already looking at key battleground states for 2024 where they might be able to flip seats to their advantage. Indiana, reliably Republican for several cycles, was not a state where GOP leaders wanted to focus resources to ensure a win. So it might have come as a relief to party leaders when a former governor ended speculation about his intentions to run for an open Indiana senate seat, narrowing the primary field.
Indiana's former Republican Governor Mitch Daniels recently announced that he decided against running for the seat Sen. Mike Braun (R-IN) is vacating to run for governor. Daniels revealed to POLITICO, "It's just not the job for me, not the town for me, and not the life I want to live" during this time in his life.
Former Indiana Gov. Mitch Daniels says he won't run for Senate: 'It's just not the job for me' https://t.co/4qbTdC18bq

— Fox News Politics (@foxnewspolitics) January 31, 2023
As an establishment Reagan and Bush-era Republican, Daniels acknowledged he would have faced an uphill battle against Rep. Jim Banks (R-IN), who represents a new brand of conservative, firmly allied with former President Donald Trump and Make-America-Great-Again (MAGA) Republicans. The Club for Growth, a GOP conservative non-profit 501(c)(4) Political Action Committee (PAC), ran negative ads disparaging Daniels' record as governor and his contributions to the Bush administration before he announced whether he would run, according to POLITICO. Donald Trump Jr. previously equated Daniels with Sen. Mitt Romney (R-UT) and characterized the former governor as a "weak" Republican in Name Only (RINO).
In a round-about way, Daniels spoke to POLITICO about the political divide within the Republican party, saying the "harshness" and "personal vitriol" that have "infected" politics have served to alienate "millions of Americans" and made the party less effective at neutralizing threats or meeting goals, overall. Daniels said he would have taken a softer approach and suggested that finding opportunities for bilateral cooperation might bring the party greater success.
Banks responded to Daniel's announcement by expressing his excitement about the early support and momentum his campaign is already experiencing.
Copyright 2023, USNewsBreak.com