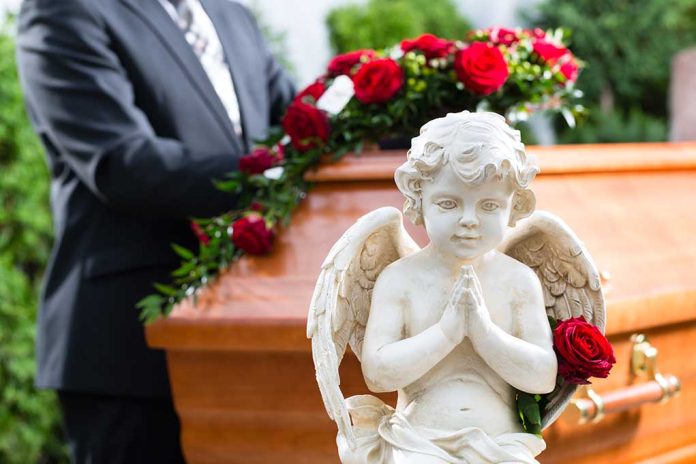 Former Fox News Anchor DEAD – Gone!
(USNewsBreak.com) – Fox News announced that a founding anchor and reporter of the network and pioneer of early cable media, Uma Pemmaraju, died at age 64. The first Indian-American woman to gain national recognition, Pemmaraju was "best known for her kindness to everyone she worked with," according to company Media CEO Suzanne Scott.
The famous news woman's death shocked many who fondly remember her time behind the desk when the media giant launched. Laura Ingraham recalled being just down the hall and experiencing Pemmaraju's kindness firsthand:
Very sad to hear this news .. Uma's office was just a few doors down from mine when I first started at Fox. She was kind and welcoming and always has a smile for everyone. Original Fox News Channel anchor #UmaPemmaraju dies at 64 | @FoxNews https://t.co/BqJu0GZrtU

— Laura Ingle NOT Ingraham (@lauraingle) August 10, 2022
Former Arkansas Governor Mike Huckabee also weighed in, calling his cherished friend beautiful, kind, and talented:
I was so sad to hear. @UmaPemmaraju was a beautiful person inside & out. Talented and kind. A cherished friend.
Original Fox News Channel anchor Uma Pemmaraju dies at 64 https://t.co/5HUt7GIPR3 #FoxNews

— Gov. Mike Huckabee (@GovMikeHuckabee) August 9, 2022
Uma Pemmaraju spent many years in the news industry. Born in India and raised in Texas, she earned a degree in political science and turned it into a successful career in journalism. Her expertise would take her to several cities before she eventually Rupert Murdoch's news project. It wasn't long before the talented anchor became a nationally respected household name. Though her initial run eventually ended, the news analyst returned in 2003 as a regular substitute host.
Pemmaraju's time with the network included some unforgettable moments. As the host of Fox's Sunday shows, she interviewed a wide range of politicians, celebrities, and public figures. According to an article from People, she told the Globe back in the 1990s that she wanted to help others, and to "help bring about something that needs to be done."
Copyright 2022, USNewsBreak.com