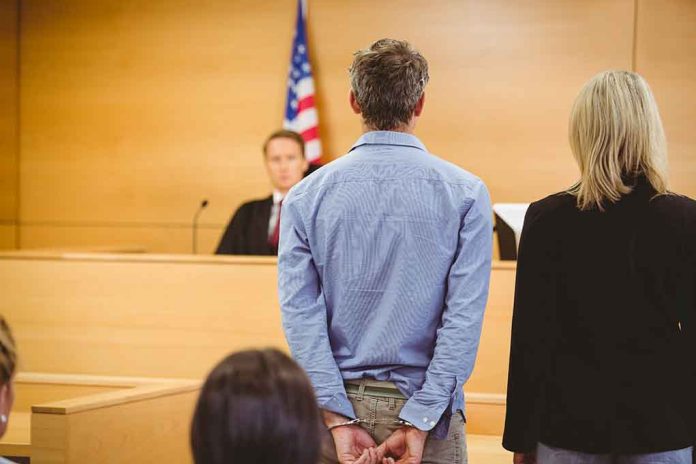 Former Cop Receives Sentence Over Death of George Floyd
(USNewsBreak.com) – Two years after Minnesota police mishandled the detainment of George Floyd, leading to his death, another officer learned his fate for his part in the incident. Thomas Lane received three years in state court for aiding and abetting manslaughter. He will serve the time concurrently with his federal sentence of 2 1/2 years for violating the deceased's civil rights.
Ex-Minneapolis cop Thomas Lane sentenced to 3 years for manslaughter in George Floyd death https://t.co/dagZkYYT2Y pic.twitter.com/EEZUhfO4OF

— New York Post (@nypost) September 21, 2022
The punishment is a result of a plea deal, and the incarceration length is lower than recommended. But the judge in this case approved the agreement because Lane confessed.
During the crime, Lane held Floyd's legs while other officers pinned down his body or held off bystanders from intervening. The lead suspect in the case was Derek Chauvin, who pinned Floyd's neck to the ground and is widely assumed to have directly caused his death. He is serving a 22 1/2-year state sentence for a murder conviction and 21 years for a federal charge of violating the deceased man's civil rights.
Lane attended the hearing virtually from the Englewood Federal Correctional Institution, where he is serving his time.
What do you think? Do you agree with the punishment that's been handed down to Lane, or do you believe he deserves a different fate?
Copyright 2022, USNewsBreak.com