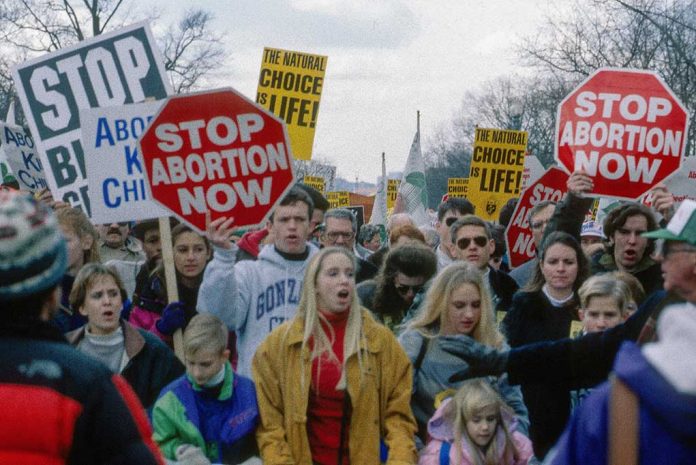 (USNewsBreak.com) – Abortion is considered one of the most contentious topics in the country at the moment. Since the Supreme Court overturned the landmark case Roe v. Wade last summer, many states have begun enacting their own laws on the matter. Florida currently has a 15-week ban in place, and it's headed to the state's Supreme Court.
HB5, the Sunshine State's abortion bill, currently prohibits termination past the 15th week of gestation. Exceptions only exist when the mother's life is in danger and in the event of a "fatal fetal abnormality." They do not include allowances for incest or rape. Women who violate the law could face prison time, while any physician who performs the procedure could receive fines up to $10,000 and the possibility of losing their medical license.
Since it became law in April 2022, the legislation has faced multiple challenges, including from the American Civil Liberties Union and Planned Parenthood. Both argue in a lawsuit that the right to abortion is protected in the state's Constitution. They secured a win when Leon County Circuit Judge John C. Cooper ruled it was unconstitutional, but that victory was short-lived. The state quickly appealed and had that ruling overturned.
On January 23, Florida's Supreme Court agreed to hear arguments for the case but refused to block the law in a 4 to 1 vote in the meantime.
FLORIDA ABORTION BAN: Florida's ban on abortions after 15 weeks of pregnancy will be allowed to stand until a hearing before the state Supreme Court. https://t.co/Jq8ACvbyds

— WPLG Local 10 News (@WPLGLocal10) January 24, 2023
The outcome of the Supreme Court's decision could affect the legislation in the future. Should the Court rule that the law can remain in effect, lawmakers, including state Senator Kathleen Passidomo (R), plan to push for more restrictions. Passidomo wants to see the limit reduced to 12 weeks gestation, but he also would like to add exceptions for extreme situations. According to The Epoch Times, Governor Ron DeSantis (R) has indicated he'd be open to additional restrictions but hasn't elaborated.
It's not out of the realm of possibility that the Supreme Court could strike down the ban altogether. On January 5, South Carolina's High Court did so in a 3 to 2 decision.
Copyright 2023, USNewsBreak.com