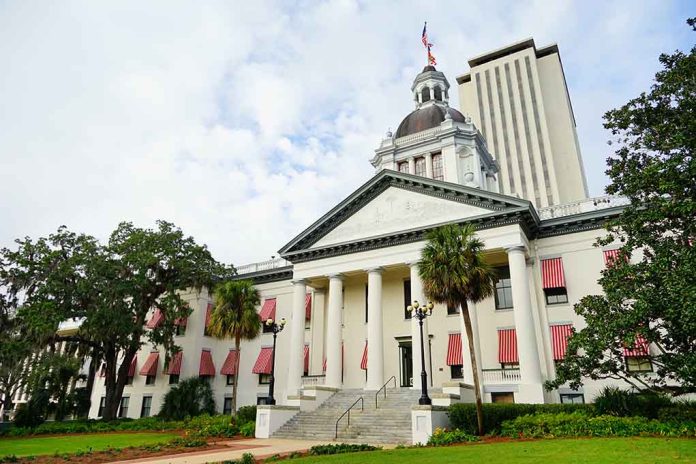 (USNewsBreak.com) – Florida's Senate just passed a new bill that would further tighten the state's strict abortion laws. With conservatives in the House ready to pass their version of the legislation, controversy has erupted over the proposed six-week gestation limit currently on the table, according to The Hill.
The Florida Senate approved a bill to ban abortions after six weeks, a measure that would have larger implications for abortion access throughout the South.

The proposal must still be approved by the House before it reaches the governor's desk. https://t.co/uOwR0WQnEe

— The Associated Press (@AP) April 3, 2023
Lawmakers expect Florida Gov. Ron DeSantis (R) to sign the Heartbeat Protection Act, which would significantly shorten the time a woman has to terminate a pregnancy when the legislation does finally reach his desk. The act would also prohibit doctors from prescribing abortion pills over telehealth or other remote means, imposing a third-degree felony — and up to five years in prison — on anyone who attempts to defy it.
The bill would provide exceptions, extending the time limit in confirmed cases of human trafficking, rape, or incest to 15 weeks, the current cap. Proof for such cases, according to The Hill, would include police reports, restraining orders, medical records, and similar documents. The legislation would also lengthen the time frame in cases of fetal abnormalities that would make survival impossible after a natural birth, allowing for the procedure in such cases up until the third trimester.
The Heartbeat Protection Act also helps protect lives after birth, proposing $30 million in Florida taxpayer money to offer pregnant women and their families cribs, car seats, diapers, formula, and other necessities. Another $474.7 million would help continue funding for Medicaid, HealthyStart, MomCare, family planning, and other programs dedicated to assisting struggling families.
Democrats aren't happy with the proposal. State Sen. Lauren Book (D-FL) told Florida women to call her office directly if the new legislation puts them in a desperate position. "Do not put your safety at risk. No back-alley abortions," she said during a recent debate the Associated Press covered. The Florida senator added, "There are people and funds that will help you."
Copyright 2023, USNewsBreak.com