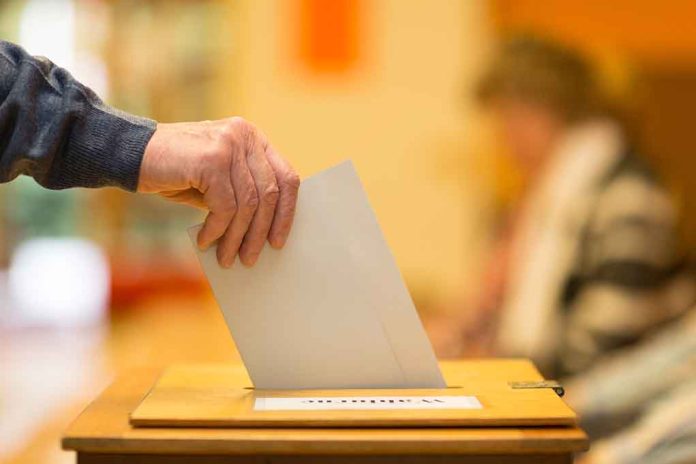 (USNewsBreak.com) – Securing the voting process and ensuring election integrity have been top priorities for Republicans since the 2020 election. In Florida, legislators have worked tirelessly to pass multiple laws over the last year to help ensure the state's elections are free of fraud. The bill they passed on March 9 created a first-of-its-kind police force to monitor election activities in the state.
Legislature gives DeSantis new election police to target voter fraud in Florida https://t.co/lwhDU7YnML

— POLITICO Pro (@POLITICOPro) March 10, 2022
Governor Ron DeSantis (R) first proposed the new agency, the Office of Election Crimes and Security, requesting a budget of almost $6 million to hire officers and other personnel to investigate election law violations. The passed legislation provides $2.5 million for its creation. The office will have 25 staff members and operate under the Department of State.
Florida state law already gives the governor power to appoint officers to investigate election issues, but this bill helps to formalize that process. The new legislation also enhances the crime of ballot harvesting. It is now a felony that carries up to five years in prison and fines up to $50,000. The legislation requires election supervisors to annually clean voter registrations and renames ballot boxes to secure ballot intake stations.
State Representative Daniel Perez (R) said the focus of the new agency is to help prevent voter fraud and election crimes. DeSantis will likely sign the bill into law.
Copyright 2022, USNewsBreak.com