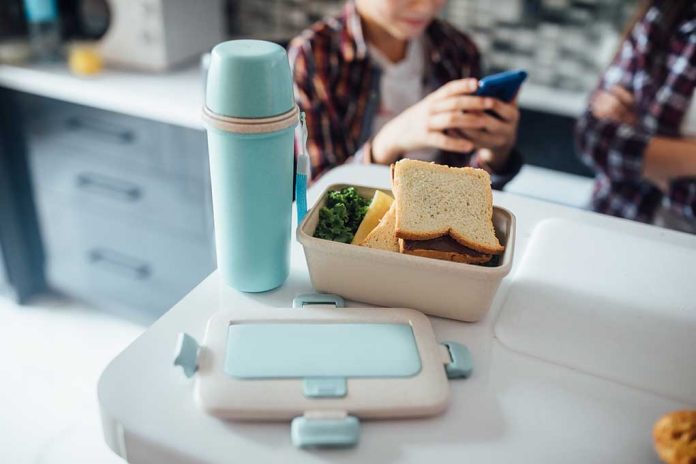 (USNewsBreak.com) – Despite constant work by law enforcement to keep illegal drugs off the streets, criminals find creative ways to move contraband into and around the country. Perpetrators of one of the latest schemes authorities uncovered reportedly tried to divert attention using a childhood staple.
Federal investigators discovered a drug ring using children's lunchboxes and school binders to move cocaine from Puerto Rico into the United States. The US Postal Service intercepted packages going to New York and Massachusetts containing over 66 pounds of the illegal substance.
The feds say they have busted a ring that was mailing cocaine from Puerto Rico to New York City inside of children's lunchboxes in a "sophisticated scheme." https://t.co/TRo0l7CIg6

— Fox5NY (@fox5ny) October 28, 2021
Officials believe the criminal acts took place from May 2020 to July 2021. Named as ringleaders, Carlos Duarte and Alexis Garcia allegedly used their jobs as recording artist managers to disguise their drug-related travels between Puerto Rico, the Dominican Republic and the United States. Three others, Raul Sweeney, Wesley Coddington and Bryan Centeno-Rosado, also face charges in the case.
The scheme involved shipping packages to various addresses in New York and Massachusetts. Recipients were often fake names, and return addresses were also false and usually in the New York area. The ring mailed the packages from Puerto Rico.
In a press release, Inspector in Charge of the US Postal Service Inspection Service Philip R. Bartlett called the attempts to use children's lunchboxes "pathetic." He said they've seen many different methods for concealing drugs, but this one was a colossal failure.
Copyright 2021, USNewsBreak.com