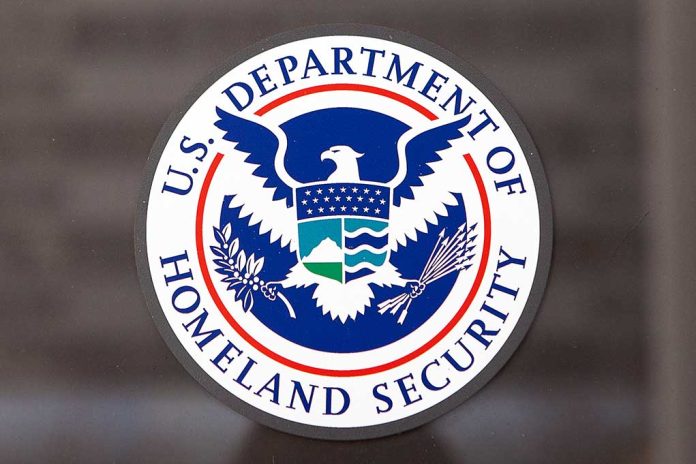 (USNewsBreak.com) – President Joe Biden signed an Executive Order on Advancing Effective, Accountable Policing and Criminal Justice Practices to Enhance Public Trust and Public Safety in May 2022. In the order, he directed law enforcement agencies to review several of their policies and specifically called for addressing the use of force. Now, the US Department of Homeland Security (DHS) has issued a policy statement centered on Body-Worn Cameras (BWCs) for law enforcement agencies under the DHS umbrella.
On May 22, DHS Secretary Alejandro Mayorkas released a memo laying out the policy for BWCs, instructing the agency leaders to implement the measures immediately and update their policies within 180 calendar days.
According to the memo, law enforcement officers must wear the cameras while conducting patrols, responding to emergency calls, executing a search or seizure order or warrant, and attempting to serve an arrest warrant. In addition, the guidance specifies officers are not to wear them:
Solely to record persons lawfully exercising First Amendment activities
To record undercover personnel or activity, informants, or confidential sources
As a means of supporting or conducting a personnel investigation, performing an employee assessment, or doling out disciplinary action
To record during courtroom proceedings, in hospitals, or in any location where there would be a reasonable expectation of privacy
To record activities carried out with the BWCs should they endanger the officer or others
To record specific groups of people
In addition to the above guidance, the DHS is asking the agencies to establish operational standards for law enforcement officers to maintain, operate, carry, and secure BWC equipment, including "when to activate and deactivate" the devices.
These rules will apply to several law enforcement agencies, including Customs and Border Patrol, US Immigration and Customs Enforcement, and the US Secret Service. In a news release, Mayorkas said the actions will help enhance the efficacy of the "public trust and confidence" in the officers, including those at DHS.
Copyright 2023, USNewsBreak.com