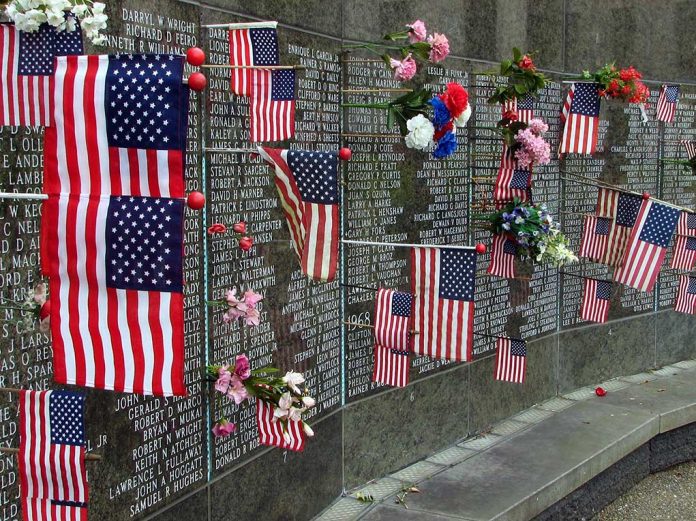 (USNewsBreak.com) – The Korean War began in 1950 between South Korea and the invading troops of North Korea. The US stepped in to help the South maintain its independence. Many lives were lost on both sides in a war that would never really officially end. In fact, the two countries only agreed to a formal ceasefire on July 27, 1953.
In 1989, the Washington State Legislature authorized the creation of a Korean War Memorial within D.C.'s National Mall. A veteran's service organization called the Chosin Few stepped in to start fundraising for and managing the project a short time later, in 1991. Dedication took place on the 42nd anniversary of the cease fire — July 27, 1995.
Now, the beloved memorial will finally receive a much-needed update. A groundbreaking ceremony for a new Wall of Remembrance, as well as a full restoration of the original memorial, finally began on Friday, May 21, 2021.
Construction begins on Wall of Remembrance for Korean War veterans – https://t.co/v4w49kSdDJ #OANN

— One America News (@OANN) May 22, 2021
The sloped granite wall will contain the names of 36,574 US military members and some 7,200 Korean Augmentation forces, all of whom died fighting in the Korean War. It will circle the Pool of Remembrance.
Building the wall is no small feat. The near-$22 million project was funded completely by donations from American and Korean citizens.
South Korean President Moon Jae-in, who was present for the groundbreaking ceremony, gave a speech to commemorate the event. He spoke of the courage and strength of these heroes whose memories the wall will preserve for eternity.
Work on the Wall of Remembrance is expected to finish in late summer, 2022.
Copyright 2021, USNewsBreak.com