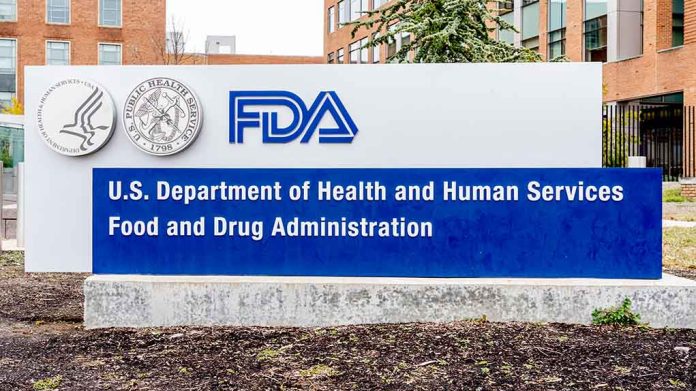 (USNewsBreak.com) – In 2022, there was a massive baby food shortage. Parents struggled to find the type of formula their children needed, and it all stemmed back to a contamination issue at a production plant, which was then shut down for weeks while the Food and Drug Administration (FDA) investigated. That situation only exacerbated the problem because the producer — Abbott Nutrition — is one of the top manufacturers of baby formula in the United States. The FDA has now rolled out a new overhaul of the food division, but it turns out nobody will lose their job over the formula debacle.
The FDA's major overhaul of its foods division won't include reassigning or firing any employees involved in the agency's delayed response to the baby formula crisis, its commissioner said today. https://t.co/rKYR0j667X

— POLITICO (@politico) January 31, 2023
In February 2022, Abbott Nutrition recalled three different types of formulas, citing bacterial infections that had resulted in the deaths of some infants. The problem is a whistleblower reportedly notified the agency of food safety problems months before the issuance of the recall. POLITICO reported that according to the FDA, this report got delayed in reaching the agency's highest ranks because of "mailroom issues." As a result, Abbott continued producing and distributing formulas that were potentially contaminated and making children ill.
About a year after the debacle started, the FDA is acknowledging that changes were necessary within the administration. Commissioner Robert M. Califf says the agency is reorganizing its structure and creating a senior position that will oversee food safety and nutrition. One thing that isn't changing, though, is the independence of the FDA's Office of Regulatory Affairs, the one that oversees critical functions such as inspections, testing, import controls, and investigations. It will remain separate. Some experts say this will only serve to hinder the new position. According to The Washington Post, food safety attorney Bill Marler said the move is akin to "rearrang[ing] the deck chairs."
Despite the reorganization, for now at least, according to Califf, nobody is going to get fired or reassigned over the agency's mishandling of the issues that led to a panic-inducing shortage. However, Frank Yiannas, a senior foods official with the FDA, resigned recently and said structural reforms were necessary.
Copyright 2023, USNewsBreak.com