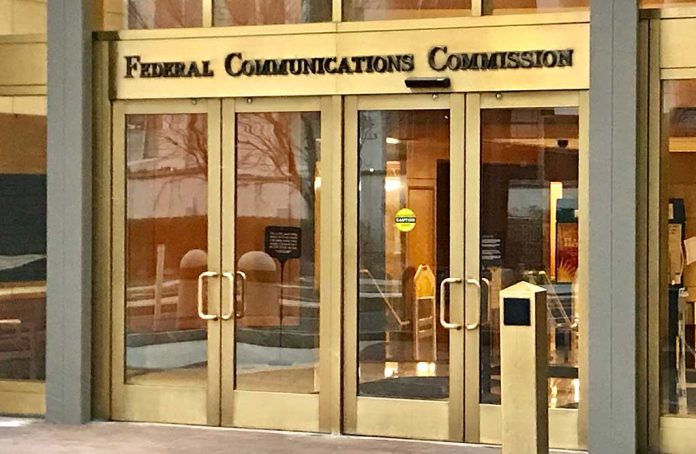 FCC Commissioner Has MAJOR Request for Big Tech
(USNewsBreak.com) – After reports alleging that TikTok has been gathering private information from US users, Republican lawmakers urged the Biden administration to take action. Federal Communications Commission (FCC) Commissioner Brendan Carr has asked tech giants Apple and Google to remove the platform from their stores. The expert called the popular app a threat to national security.
NEW: FCC commissioner urges Google, Apple to drop TikTok app https://t.co/uSzKwQKJmy pic.twitter.com/zh8bUkmKqo

— The Hill (@thehill) June 29, 2022
In letters to each company on June 24, Carr claimed TikTok misrepresented how it collected and potentially abused users' data, violating both companies' policies and serving as grounds for removal from their app stores.
TikTok is not just another video app.
That's the sheep's clothing.

It harvests swaths of sensitive data that new reports show are being accessed in Beijing.

I've called on @Apple & @Google to remove TikTok from their app stores for its pattern of surreptitious data practices. pic.twitter.com/Le01fBpNjn

— Brendan Carr (@BrendanCarrFCC) June 28, 2022
Carr's opinions align with some GOP prominent members. Senators Roger Wicker (R-MS), Tom Cotton (R-AR), and other lawmakers wrote a letter to Treasury Secretary Janet Yellen on June 27 asking for information about the investigation into TikTok as a national security risk.
Chinese company ByteDance Ltd owns TikTok and developed its software. Due to its location, the Chinese government has regulation control over the company. If ByteDance gains access to personal information from US users, it could end up in the hands of the Chinese Communist Party. TikTok reportedly confirmed the allegations on July 1, saying that China can indeed access user data. However, they added that an "approval process" is required.
Former President Donald Trump ordered the parent company to destroy all data collected through the app. One of his two orders remains in effect, but the Senators in the layer indicate they don't believe Biden has done anything to enforce it.
Should the American people be concerned about TikTok? Does the application pose a real risk to national security, or are lawmakers overreaching?
Copyright 2022, USNewsBreak.com