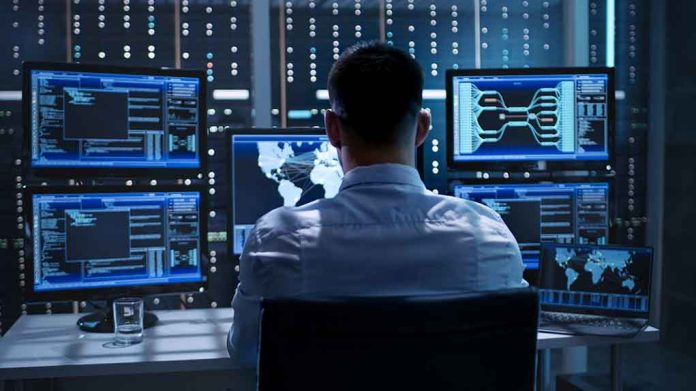 (USNewsBreak.com) – During remarks at the Detroit Economic Club on March 22, FBI Director Christopher Wray spoke about the possibility of cyberattacks by the Russians and associated groups. He said the concern over the potential for such actions comes from intelligence officials gained through their recent investigations. The FBI director feels the targets may include critical infrastructure.
FBI Director Christopher Wray said the agency is "concerned' with the possibility of Russian cyberattacks against critical U.S. infrastructure in the wake of Russia's war with Ukraine. https://t.co/D3AZi0nwcB

— ABC News (@ABC) March 22, 2022
Wray explained security agents have seen the prep work that groups take before launching an attack, such as researching and developing access points into systems. He noted there is a growing intensity in this activity. Notably, the FBI pinpointed system scans by outside entities on five energy companies. Wray also spoke about how this type of action is typical of the Russians and aligns with how they usually operate.
Before Wray's comments, President Joe Biden issued a statement on cybersecurity. On March 21, he warned that Russia could impose cyberattacks against US entities.
The president said the intelligence shows increased activity pointing toward a high likelihood of a move by the Russians. The president then urged companies to do their part to strengthen their systems and promised he was doing everything possible at the federal level to assist them.
Copyright 2022, USNewsBreak.com