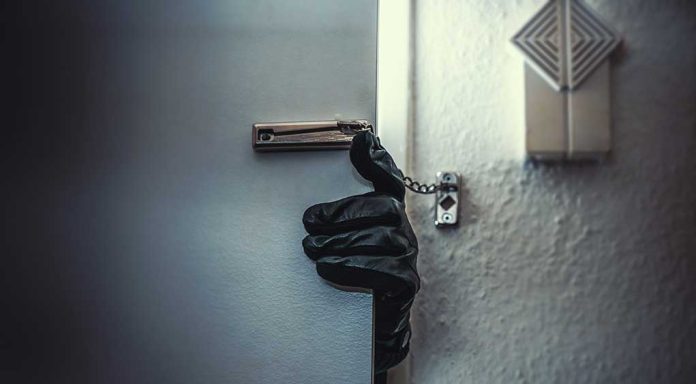 Stand-Your-Ground Dad VINDICATED By Grand Jury
(USNewsBreak.com) – When a 22-year-old woman in Ohio broke up with her boyfriend, she had no idea that her father would ultimately face prison time for the young man's murder over a year later. But luckily for the Duckro family, a grand jury decided not to indict the man for the shooting death of James Rayl. The family's Ring doorbell camera caught the whole incident.
No charges for Ohio homeowner who fatally shot daughter's ex-boyfriend in chilling doorbell camera video https://t.co/sS255ZiycY

— Fox News (@FoxNews) August 30, 2022
The Shelby County grand jury returned its decision after watching the video, listening to a voicemail from Rayl, and hearing testimony that the door's deadbolt was busted off the wall. They also saw recorded interviews with the family in which Allyson Duckro told her father he saved her life by shooting Rayl. The jurors found the case fell under Ohio's Stand Your Ground law.
Section 2901.09 of the Ohio Revised Code gives residents the right to protect themselves, their families, and property with deadly force against someone threatening them. It states there is no requirement to try to get away from the situation before taking action.
The incident occurred on July 31. The night before, Rayl left a voicemail for his ex-girlfriend, asking to see her. He showed up at her home the next day and attempted to force his way through the front door despite warnings from Mitchell Duckro that he had a gun. A recording captured screams as Duckro shot the 22-year-old man three times. The intruder stumbled off the porch and into the driveway. Emergency personnel pronounced him dead upon arriving.
Copyright 2022, USNewsBreak.com