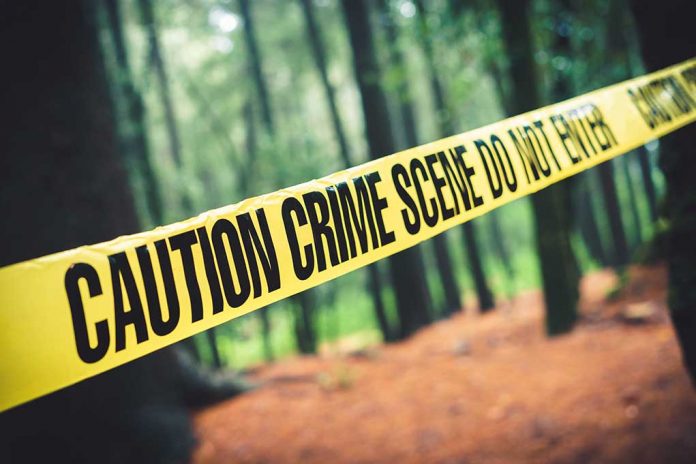 (USNewsBreak.com) – In June, Gabby Petito and her fiancé Brian Laundrie set out to travel across the US. The pair planned to visit various state and national parks while driving west in Petito's white van. Gabby stayed in contact with her family, relaying news about her travels, until she suddenly stopped calling or texting them at the end of August.
The world now knows the situation was far more perilous than anyone could imagine. Petito went missing; her boyfriend returned home without her. He then went missing himself.
The case took another frightening turn on September 19, when authorities confirmed the discovery of a body believed to be Gabby Petito in Bridger-Teton National Forest.
Now, America's Most Wanted host John Walsh is weighing in on the case.
Some Background
Petito and Laundrie appeared to have a wonderful relationship. Yet, an incident occurring during their recent trip triggered alarm bells for abuse.
On August 12, the pair interacted with law enforcement agents in Moab, Utah. A 911 caller said he saw a man hitting a woman. He told police the assault took place next to a vehicle matching the description of Petito's van.
Officers stopped the van to find an upset Gabby with a calm and collected Brian. Laundrie said that Gabby slapped him during an argument, which caused him to push her away. In addition, officers noted Petito seemed very upset, and felt she might be suffering from some type of mental trouble. An officer later said he would take Laundrie to a hotel, wanting the couple to spending some time apart.
On September 1, Laundrie returned to his parent's home in Florida in Gabby's white van. The bright young influencer, regrettably, did not return at the same time. The Petito family officially reported her missing on September 11.
Officers investigating the case visited Brian shortly after receiving the report. Despite everything, Laundrie refused to talk and said they should contact his lawyer instead.
On September 17, the Laundrie family reported Brian missing, too. His parents said they last saw him on September 14. Officers found his car near Carlton Reserve, but have yet to discover any other signs of his presence in the area.
Walsh Takes a Stance
John Walsh is no stranger to fighting crime — and unfortunately, he also has first-hand experience with losing a child. The host's six-year-old son was kidnapped and murdered on July 27, 1981. The father-on-a-mission dedicated his life to helping victims get justice.
On September 20, Walsh spoke on the News Nation show Banfield about his commitment to help find Laundrie. He's certain Laundrie has something to do with Petito's death, and wants to ensure he answers for his alleged crimes.
Walsh plans to focus on 23-year-old Laundrie during the next episode of his show, "In Pursuit," on Investigation Discovery. He also wants to pressure the man's parents, who he believes contributed to the crime by hiding his absence from police.
Walsh has high hopes the public will help aid him in his pursuit for the truth. He knows people want to help solve the case and find justice for Petito and her family.
The FBI conducted a search at Laundrie's home, questioning his parents. Fact remains, the authorities have yet to name him as a suspect or issue a warrant for his arrest. Instead, they're treating him as a missing person and a person of interest in Petito's death.
Copyright 2021, USNewsBreak.com