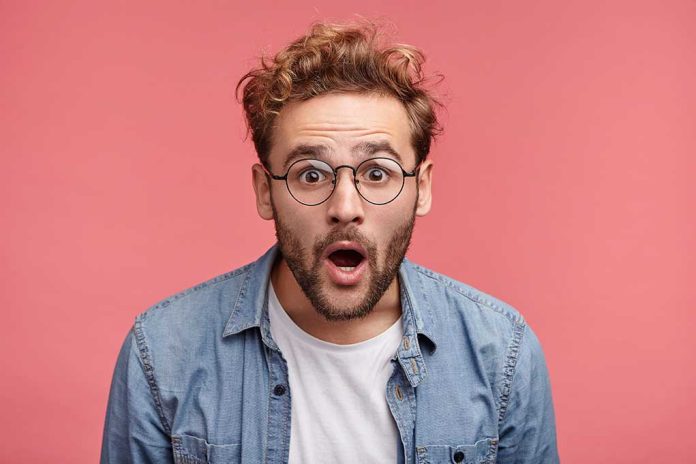 Eco-Activists Throw Soup at Popular Van Gogh Painting
(USNewsBreak.com) – The eco-activist group Just Stop Oil has been staging demonstrations for weeks to protest the United Kingdom's approach to climate change. On October 14, the group continued their efforts by targeting a Vincent van Gogh painting at the London National Gallery. Police quickly arrived at the scene, arresting a pair of activists for aggravated trespassing and causing criminal damage.
Just Stop Oil activists throw soup at Van Gogh's Sunflowershttps://t.co/9U43L7qHlT

— Jack Posobiec 🇺🇸 (@JackPosobiec) October 14, 2022
Phoebe Plummer and Anna Holland tossed the contents of tomato soup cans at van Gogh's Sunflowers. The piece sits behind protective glass, leaving the actual painting unharmed in the assault. However, the two activists then glued themselves to the wall beneath the painting, with Plummer shouting about how people can't even afford to heat soup thanks to the current oil crisis.
The move by these teens sparked controversy, with some supporting the move, while others suggesting it wasn't the proper way to bring about change. For instance, according to The Guardian, one witness said he believed all the protest would do was make people "annoyed and angry." Meanwhile, climate scientist Dr. Jonathan Foley tweeted that damaging "cultural treasures in the name of saving the planet is a mistake."
Others, like Just Stop Oil spokesperson Alex De Koning, told The Guardian actions like this get attention and are the only way to force a change. In a report from The Independent, one professor from Loyola Marymount University pointed out that non-violent protests aimed at works of art are nothing new, and that people have been using them for decades as a means of pushing the public to ask critical questions.
Plummer and Holland pleaded not guilty when they appeared in court for arraignment the following day.
Copyright 2022, USNewsBreak.com