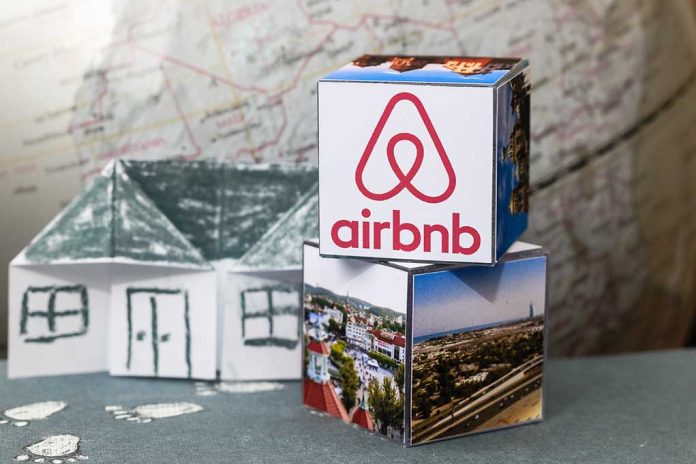 (USNewsBreak.com) – Airbnb was founded in 2008 as a means of offering travelers an option for accommodation over standard hotels. Over the years, the company has been embroiled in several controversies, many of which have led to lawsuits and policy changes. Now, a family is suing Airbnb for the death of its toddler.
In August 2021, Lydie and Boris Lavenir used the homestay company to rent a private residence in Wellington, Florida. Things went drastically wrong for the couple from Guadeloupe when they woke up from a nap, discovering their 19-month-old was dead. Despite their efforts, rescue workers could not save the baby. An autopsy would later reveal the little girl died from a fentanyl overdose.
Family suing Airbnb, others over toddler's deadly fentanyl exposure https://t.co/xZ5FNSO1qh pic.twitter.com/kR2e0DwC3L

— The Hill (@thehill) March 7, 2023
Police initially suspected the family was at fault but failed to find any evidence of the drug in their possession. The couple even underwent testing, which came back negative and cleared them of wrongdoing. Authorities investigating noted that the people who rented the house prior — through VRBO — held a party where there was cocaine present, but that didn't tie into the toddler's death, either. The death was finally ruled accidental after authorities couldn't find a means of the fentanyl getting into her system. Eventually, the police closed the case, pending any further evidence that might arise, but the family is taking its own action.
The couple filed a lawsuit against Airbnb, the property owner, property manager, and the last person to stay at the house. According to The Washington Post, the company released a statement expressing sympathies to the family.
Fentanyl is so potent that an amount that fits on a pencil tip is enough to prove fatal. It's been the source of tens of thousands of deaths in the US each year. In 2022, nearly 72,000 residents died from synthetic opioids like and including fentanyl.
Copyright 2023, USNewsBreak.com