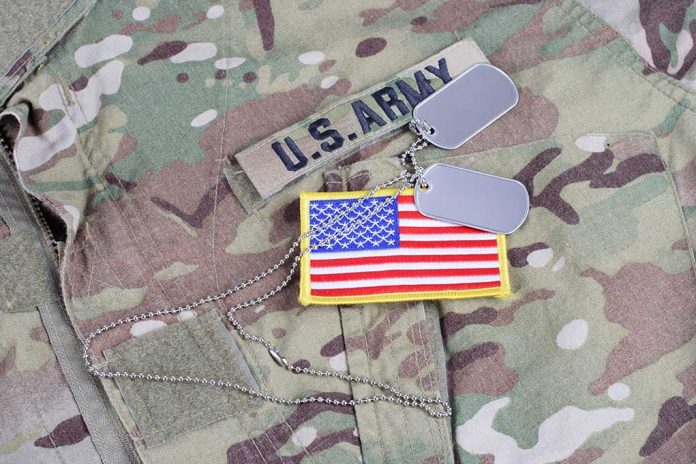 Family of Dead Service Member SUES U.S. Government – They're Fighting Back!
(USNewsBreak.com) – US Army Spc. Vanessa Guillen died a horrible death on the Fort Hood base in Texas, at the hands of a man who reportedly sexually and emotionally abused her. Now, the family wants the government to pay for not protecting her when she needed it most. Mayra Guillen, the decedent's sister, confirmed that she and her loved ones plan to seek a massive award.
https://t.co/O7Pqbx29HW We officially filled today 8/12/2022, it's still unbelievable to me but the fight is no where near over. The nightmare is still persistent today but a promise is a promise. I love you so much sister. I really wished you were here alive. #IamVanessaGuillen

— Mayra Guillen (@mguilen_) August 12, 2022
The grieving sister says the fight is nowhere near at its end. Filing became plausible when a federal court ruled that the 1950s Feres Act, which forbids soldiers from suing their commanders for unfair treatment, doesn't apply to cases of sexual harassment or abuse. The decision opened the door for Guillen's family to seek accountability on behalf of their kin.
The outlet tweeted a copy of paperwork filed with the suit, which seeks $35 million in damages.
The family of #VanessaGuillen filed a lawsuit yesterday, seeking $35M from the U.S. government. This is the lawsuit. And the full story is here: https://t.co/LWqdPnIAQn pic.twitter.com/6VDFl3iOLG

— KHOU 11 News Houston (@KHOU) August 13, 2022
The papers say Guillen experienced monstrous conditions including sodomy, rape, and emotional distress at the hands of Spc. Aaron Robinson, who allegedly bludgeoned her to death with a hammer. When authorities closed in on him, the 20-year-old had died by his own hand.
His girlfriend at the time, Cecily Ann Aguilar, 24, allegedly helped Robinson dispose of Guillen's body and faces charges that include being an accessory to murder after the fact and tampering. The investigation into the entire affair is still ongoing.
Copyright 2022, USNewsBreak.com