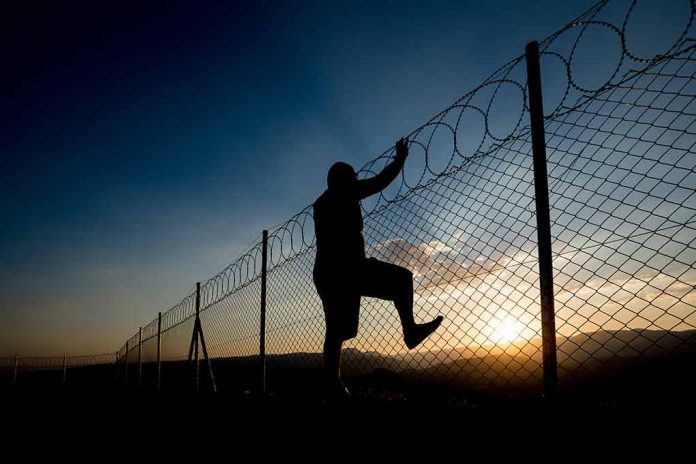 (USNewsBreak.com) – Many people take DNA tests to learn more about their heritage, to fill out their family trees, or connect with long-lost relatives. However, genetic genealogy can also help authorities track down criminals and solve cold cases. That's exactly what happened recently in Nebraska, and it's a whopper of a tale.
In 1958, then-16-year-old William Leslie Arnold shot his parents to death and buried them in the back yard. He was eventually arrested, charged, and convicted of the murders and sentenced to two life terms in prison, where he was considered a "model prisoner." He never completed his sentences, though. In 1967, he and another inmate sawed through prison bars and escaped. While the one inmate was captured, Arnold never was, and his whereabouts went unknown — until now.
William Leslie Arnold escaped from a Nebraska prison in 1967, nine years after murdering his parents at the age of 16. He eluded authorities for decades. https://t.co/Xm3z4ch8ce

— The Washington Post (@washingtonpost) May 9, 2023
On May 1, the US Marshals Service issued a news release stating it had closed the Arnold case. It turns out the fugitive had assumed a brand-new life as John Vincent Damon. After his escape, he lived in Chicago for a bit, then California. Arnold married twice and moved to Australia, where he started a family and was a successful businessman until he died in 2010. He took his secret with him to the grave, never letting anyone know who he really was.
The US Marshals Service was able to track down the fugitive because of a very dedicated detective. US Deputy Marshal Matthew Westover took over the cold case in 2020, biding his time and patiently sifting through the available data. He eventually found evidence in a DNA comparison between Arnold's brother and an Australian man, reported to be the suspect's son. The deputy marshal was also the one to break the news to Arnold's wife and son, the latter of whom he said took it really hard.
Westover eventually flew to Australia, where he found the man's grave and took a picture of its headstone alongside his badge and the wanted poster. Then, after one more DNA sample from Arnold's son proving the connection, he closed the case.
Copyright 2023, USNewsBreak.com