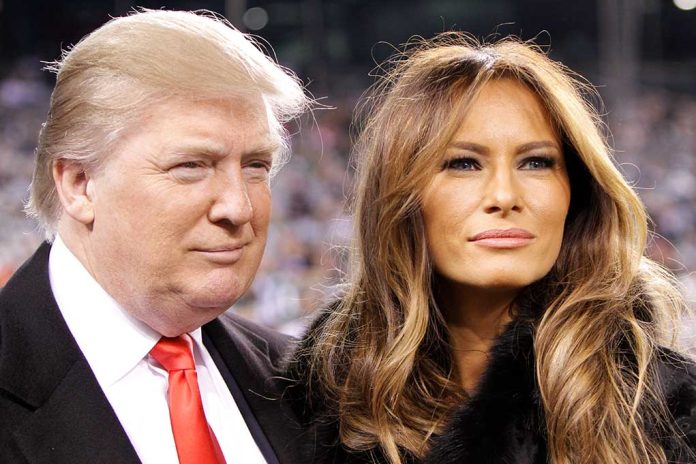 (USNewsBreak.com) – Tornados ravaged several states just before Christmas. The devastation triggered tragedy and loss while bringing out the American people's caring nature. Families who lost everything quickly benefitted from the kindness of strangers who wanted nothing more than to improve their lives. The tornado's aftermath also just happened to bring one Missouri family closer to a former president.
Trey and Meghan Rackley lost their 9-year-old daughter, Annistyn, and their home when a tornado blasted through Caruthers. A short time later, the family received a handful of packages in the mail. Their 7-year-old daughter, Avalinn, was shocked to learn they came from Donald and Melania Trump.
Former President Donald Trump and former first lady Melania Trump surprised a Missouri family with Christmas gifts after the family's home was destroyed and a 9-year-old member killed by a recent tornado.

— Newsmax (@newsmax) December 28, 2021
Nobody would have known the sender's identity if it wasn't for the children's grandmother, Pam Moore. She published a Facebook video of Avalinn opening the presents, which the former first family sent in secret.
Avalinn found a treasure trove of delights inside the package, including American Girl dolls, jewelry, presidential blankets, signed books, and hats. The Trumps also included a heartfelt letter sending good wishes to the family.
The Rackley's suffered an unfathomable loss with the death of their daughter Annistyn. Trey and younger daughter Alanna experienced only minor injuries as a result of the storm. Their daughter Avalinn sustained a broken vertebra, forcing her to relearn how to walk. Meghan experienced a brain injury and broken bones.
The small but meaningful gesture from the former president and first lady was a bright spot in the many dark days the family was forced to endure. They also signify that hope and joy remain alive in America, even today.
Copyright 2021, USNewsBreak.com