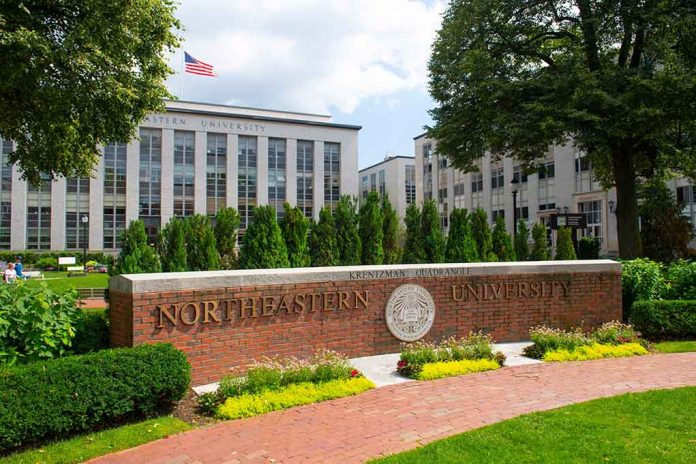 Former University Employee Accused of Lying About Explosion
(USNewsBreak.com) – Bomb threats and other violent incidents are an unfortunate reality for schools in modern times. Hoaxes might not result in any physical harm, but they lead to much distress and upheaval and command the same level of response. One Northeastern University employee has been accused of orchestrating such a hoax. Authorities allege Jason Duhaime lied about an incident on September 13 at the school. The Department of Justice announced his indictment and arrest on October 4. He faces federal charges for providing false information to law enforcement and making a fake report.
The Incident
Duhaime was a manager and director at the university's immersive media lab when he called 911 to report injuries from an explosion. The man explained to the operator that he had opened a package he and another person had picked up earlier in the day, and it exploded. Duhaime exclaimed that the flying debris had cut up his arms. He also claimed to find a threatening note.
The man then stated there was a second similar package in the lab, which prompted law enforcement to react swiftly. They called in two bomb squads, evacuated the facility, and sent alerts to people on campus, according to the DOJ's press release.
The Investigation
When officials arrived on the scene, they realized there were no signs of an explosion. The area where Duhaime claimed to have been was clear of debris, and the package and letter were also unharmed. When law enforcement later interviewed the man, he stuck by his original story. He refused to admit to fabricating the incident.
As the investigation continued, officials reportedly discovered evidence on a computer from Duhaime's office showing he wrote the note that allegedly came with the package. Time stamps suggested he had printed it off shortly before his 911 call.
The Potential Consequences
Duhaime will now have a court date in Boston to face his charges. He could receive up to five years of incarceration, up to three years of supervised release, and a maximum fine of $250,000. He also lost his job at the university.
The school issued a statement to Boston 25 expressing gratitude to law enforcement and stressing that safety is of the utmost priority at the institution.
According to the news outlet, Joseph Bonavolonta, FBI Special Agent-in-Charge at the Boston office, explained that despite not finding proof of a credible threat, officers had no choice but to take the 911 call seriously and do a complete investigation. Measures included taking all precautions to protect others from potential harm.
Copyright 2022, USNewsBreak.com