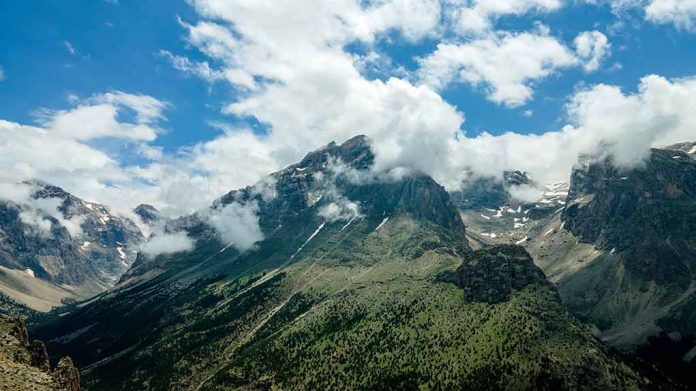 (USNewsBreak.com) – Researchers and explorers comb the globe, looking for the next big find. Whether it involves deep sea diving or entering a cave that's 3,000 feet deep, there's little they won't do in their quests to find information. However, sometimes, these adventures can quickly turn deadly. A Westchester County, New York, man is lucky to be alive after he became trapped deep in a cave with a severe medical condition.
Trapped caver Mark Dickey says how special it is to be taken care of, 3,000 feet underground pic.twitter.com/7ToU5zaCtR

— Reuters (@Reuters) September 8, 2023
Speleologist Mark Dickey was more than 3,000 feet underground in Southern Turkey, helping to chart out the Morca cave system when he became ill, suffering from gastrointestinal bleeding. He said he vomited blood and began struggling to hold onto consciousness. At one point, Dickey, who is 40 years old, even thought he might die. Because his medical condition rendered him weak, he couldn't get out under his own power. Further complicating matters, rescuers said they would need a stretcher to carry him out of the cave because he didn't have the energy to hold himself up.
The rescue took place on September 11, nine days after Dickey effectively became trapped inside, and involved more than 150 people working in tandem in what the Speleological Federation of Turkey said was "logistically and technically one of the largest cave rescues in the world," according to The Guardian. Rescuers from Hungary, Italy, Croatia, Bulgaria, Turkey, and Poland contributed to the effort. Their combined efforts paid off when they officially freed him from the structure at 12:37 a.m. on Tuesday, September 12.
A Hungarian doctor attended to Dickey the day after he got sick, providing him with blood transfusions and IV medications. When he exited the cave, medical staff were waiting to provide the scientist with the needed care.
Following his rescue, CBS News reported that Dickey said it was "amazing to be above ground again" after his "crazy, crazy adventure." His fiancée was with him in the cave and stuck by his side.
Copyright 2023, USNewsBreak.com