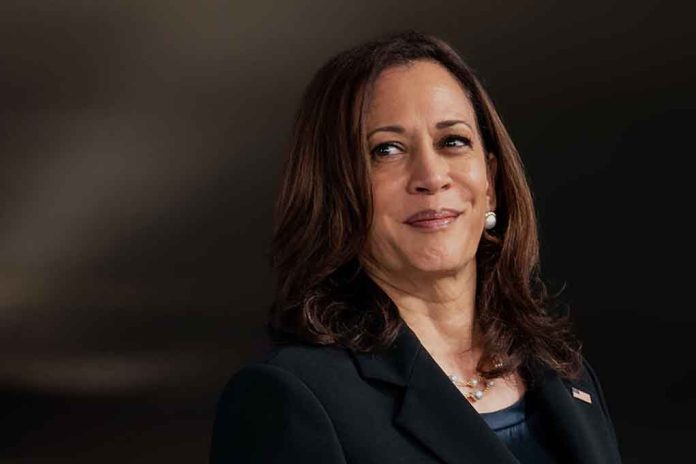 (USNewsBreak.com) – The news of Supreme Court Justice Stephen Breyer's impending retirement has people speculating who President Joe Biden may nominate to fill his spot. One name that has come up is none other than Vice President Kamala Harris.
While this idea is complete speculation and there's no indication that he will make this decision, President Biden said in his 2020 campaign that if he got the chance to nominate a justice, he would choose a black woman; some commentators are claiming this is evidence that he may choose Harris. Some are also saying that Harris's failure to cultivate a positive public image could prompt Biden nominate her for the Supreme Court rather than choose her as his future running mate.
According to Sarah Binder, a political science professor at George Washington University, there is nothing in the Constitution that would prevent Biden from nominating Harris. However, it does bring up a few critical questions.
https://twitter.com/BradPorcellato/status/1486616632449503233
The tight 50/50 split in the Senate means that, should Harris become Biden's nominee, she could potentially cast the deciding vote to confirm her own nomination. Whether or not this is legal remains unclear.
There is also the concern that a shift to the Supreme Court would leave the vice presidency vacant. It's unknown who Biden would tap to serve as his second-in-charge if that came to pass. However, White House Press Secretary Jen Psaki already said this week that Biden still has every intention of running again alongside Harris.
The White House has yet to confirm whom he plans to nominate for the Supreme Court. Still, Psaki did say the president plans to uphold his promise to choose a black woman to fill any available vacancy.
Copyright 2022, USNewsBreak.com