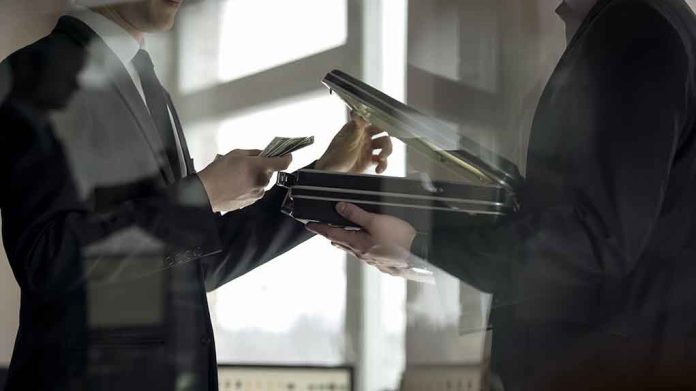 U.S. Ambassador's Secret Alliances Discovered
(USNewsBreak.com) – Former US Ambassador to Pakistan and the United Arab Emirates Richard Olson is in trouble for lobbying illegally for Qatar. Fox News reported his arrest on the federal criminal charges. Officials say he used his influence as an ambassador to create business arrangements.
Former US ambassador accused of illegal lobbying for Qatari government https://t.co/lC0QxCz53L

— USA Today Sun🗨️ (@usatodaysun21) April 28, 2022
Olson's illegal actions involved trying to further Qatar's interests in Washington, D.C. despite the fact that federal rules dictate US officials cannot participate in lobbying for a year after leaving their positions. The Department of Justice pressed charges against the former ambassador for making false statements and breaking foreign lobbying laws.
Court documents obtained by Axios explain Olson was receiving $20,000 a month from a lobbyist of Pakistani descent. The arrangement began either just before or after Olson left his position as ambassador, and there is evidence he flew to London for this lobbyist to meet with business connections while he was still in his government position.
The lobbying activity began after Olson left his position in 2016, when he began working heavily with the lobbyist and with the Qatari government. Olson pushed for the United States to side with Qatar when the Gulf nations ended connections with it in 2017.
The most recent court documents in the matter show Olson will plead guilty. He waived his right to a trial.
Copyright 2022, USNewsBreak.com