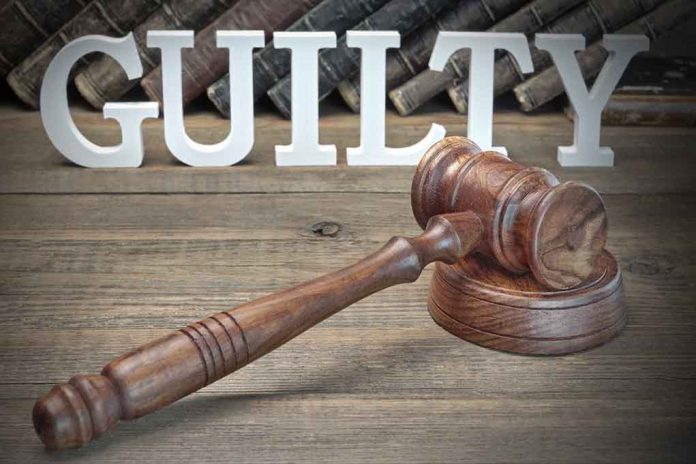 (USNewsBreak.com) – Drug cartels have long been an issue in Mexico. They have a reputation for violence and are known for shipping copious amounts of drugs over the southern border into the United States. Evidence is surfacing that corrupt government officials have contributed to the cartels' ability to conduct business as usual. Recently, the US convicted a former Mexico presidential cabinet member for his part.
On Tuesday, February 21, authorities found former Public Security Secretary Genaro García Luna guilty of taking bribes from the Sinaloa drug cartel. He was convicted of accepting millions of dollars at a time when he was in charge of pursuing the violent criminals. Luna is the highest-ranking Mexican official US authorities have tried.
A former Mexican presidential cabinet member was convicted in the U.S. on Tuesday of taking massive bribes to protect the violent drug cartels he was tasked with combating. https://t.co/AfsgAOG6hu

— CBS News (@CBSNews) February 22, 2023
Several narcotics traffickers testified against Luna, portraying him as a man who led a double life. He faced multiple charges for making false statements, conspiracy to distribute cocaine internationally, conspiracy to import cocaine, and other drug-related offenses. Not only was he heading up one of the country's federal agencies, he was also taking payments on the side from the Sinaloa cartel to turn a blind eye to its activities.
The trial took place over four weeks, with US District Judge Brian Cogan presiding. A jury, which was under high security at the Federal District Court in Brooklyn due to the prominence of the case and the defendant, took just three days to return with a guilty verdict on all counts.
The Hill reported that United States Attorney Breon Peace was happy with the outcome, saying the jury's decision "is a shining light for the rule of law, right over wrong, and justice of injustice," pointing to those who were hurt as a result of Luna's actions. He also used it as a point to show that nobody is immune from justice, world leaders included.
Luna faces a minimum sentence of 20 years in prison and could receive up to life behind bars. His sentencing date is set to occur on June 27.
Copyright 2023, USNewsBreak.com