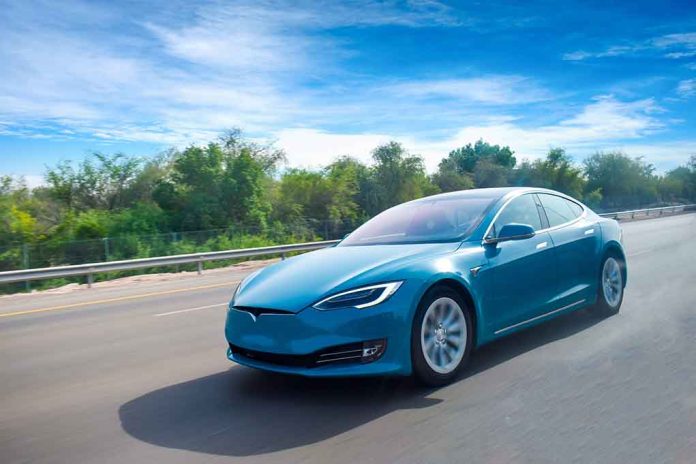 EV Owner Gets Repair Quote – ABSURD Price Tag Revealed!
(USNewsBreak.com) – Electric vehicles (EVs) in the United States grow more popular in recent years. While gasoline engines still far outnumber their battery-operated counterparts, demand for EVs gains steam. For at least one owner, however, the cost of replacing a battery was much greater than the value of the car itself.
On August 25, a tweet went viral from Rob O'Donnell, senior national contributor for Law Enforcement Today, showing a battery replacement quote nearing $30,000. The cost analysis reportedly came from a dealership in Florida. Of the total, just under $3,000 went to taxes and labor. The rest was all battery:
Bet that Chevy Volt sounded like a good idea at first. pic.twitter.com/q57U0gZowU

— Rob O'Donnell (@odonnell_r) August 25, 2022
The price of a replacement battery varies by a lot. While it certainly might cost someone with a 2011 Chevy Volt an exorbitant amount of money to replace their hybrid battery, those with newer EVs probably have far less to worry about. According to ARS Technica, federal law states that industry warranties must cover expensive power packs for up to eight years or 100,000 miles. The overall price of batteries per kilowatt hour decreased from $161 to $144 from 2019 to 2020, with further declines expected, a Wharton University of Pennsylvania analysis reported.
Consumers can take steps to protect themselves from sudden costs. EV owners should get to know new technologies, ensure they have a good grasp on how they function, and determine how much ongoing maintenance will cost before buying a vehicle. Understanding the warranty and exactly what it covers is also a must — some plans come with restrictions that dictate exactly how and when guarantees apply.
Copyright 2022, USNewsBreak.com