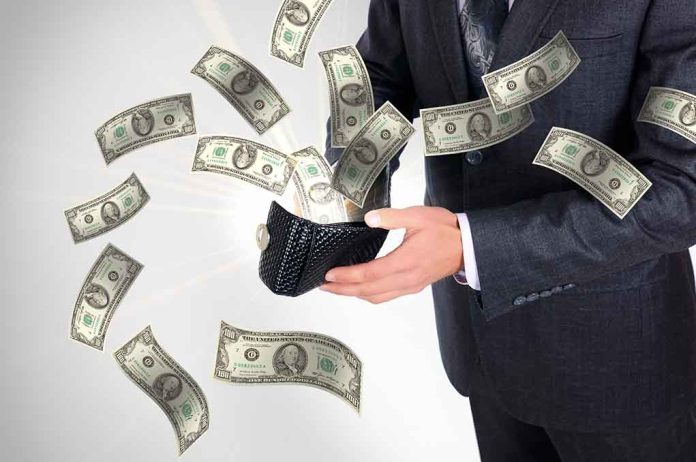 Congressman ACCUSED – Money Trail Found By Investigators
(USNewsBreak.com) – On May 23, the Office of Congressional Ethics (OCE) released a report on its inquiry into Representative Ronny Jackson (R-TX). The OCE had investigated whether the rep had misused campaign funds. After a careful review, the watchdog group determined it had "substantial reason to believe" Jackson did break the rules regarding campaign fund use.
JUST IN: Ethics watchdog: "Substantial reason to believe" Rep. Jackson improperly used campaign funds https://t.co/wUpzStsFUC pic.twitter.com/4BiHKILFoF

— The Hill (@thehill) May 23, 2022
The OCE looked into accusations that Jackson had falsely reported the spending of campaign funds and had used the money for personal purposes, which violates House rules. The group found that Jackson used money from his campaign to pay the Amarillo Club $5,907.13 for fees, meals, dues, and services at the private organization. He also gave the club $3,147.06 for a gathering in May 2021.
According to The Hill, a spokesperson for Jackson referred to a statement from January, which said the money he spent at the Amarillo Club was strictly for campaign purposes. The representative used the meeting rooms and facilities for fundraising because it was close to the campaign headquarters. He provided as evidence an invitation to the May 2021 event and a calendar showing meetings taking place at the club. Jackson vehemently denies misusing any funds.
While the OCE cannot take action against him, it recommended the Committee on Ethics launch a full-scale inquiry into the situation. On the same day, the House Ethics Committee announced it was launching its own probe into Jackson.
Copyright 2022, USNewsBreak.com