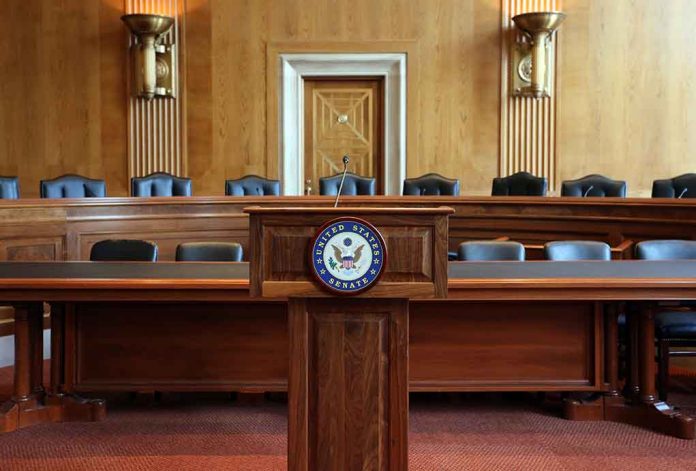 (USNewsBreak.com) – Many of President Joe Biden's nominees have been shrouded in controversy. Earlier this month, Gigi Sohn withdrew her name for the Federal Communications Commission after Senator Joe Manchin (D-WV) made it clear he would not vote for her confirmation. However, despite setbacks in some nominations, one did make it through: Eric Garcetti.
On Wednesday, March 15, the Senate voted 52 to 42 to confirm Garcetti as the US Ambassador to India. Three Democrats voted against him, but with the help of seven Republican votes, he made it through. Biden originally nominated Garcetti in July 2021, and then again at the start of the new Congress this year.
BREAKING: Former L.A. Mayor Eric Garcetti has been confirmed as U.S. ambassador to India after a bruising nomination battle. https://t.co/5dymQJEBYD

— CBS News (@CBSNews) March 15, 2023
Garcetti's road to confirmation was anything but easy. In 2022, Republicans opened an investigation into the nominee, and Senator Chuck Grassley (R-IA) issued a public a report that alleged Garcetti was aware of and failed to act on complaints of sexual harassment while serving as mayor of Los Angeles. He denied all of the accusations against him, calling the report "one-sided and partisan," according to Spectrum News. He answered to the Senate Foreign Relations Committee back in December of 2021, saying he "never witnessed" any of the alleged behavior, "nor was it brought to [his] attention." The White House stood by him during these accusations, and Garcetti said President Biden told him to stay the course.
Prior to his confirmation, the White House and Biden went to work, making Garcetti available to some senators for personal conversations. Additionally, the president made phone calls to lawmakers to discuss the nominee's qualifications and the good he could do in the role.
The role of US ambassador to India had remained in limbo for quite some time before Garcetti's confirmation. Both Senate Majority Leader Chuck Schumer (D-NY) and Rep. Ro Khanna (D-CA) expressed gratitude at the vacancy finally being filled.
Copyright 2023, USNewsBreak.com